The Senate on Wednesday, October 7, 2020 called on the Federal Government to immediately provide economic intervention programme to cushion the effects of the current flood disaster in the country.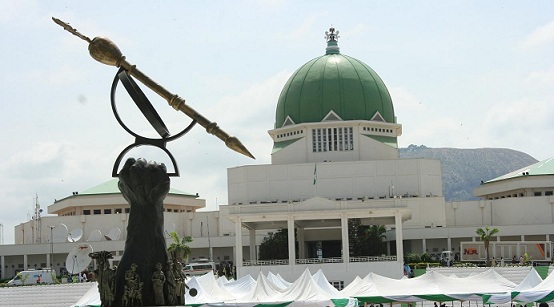 The upper legislative chamber also urged the Federal Government to assist the immediate evacuation and resettlement of affected citizens from the flood-prone and ravaged areas to temporary displaced persons camp.
These resolutions were sequel to a motion entitled "Urgent Need for Effective Response to the Current Flood Disaster in the Country", moved by Sen. Sankara Abdullahi (APC-Jigawa) during plenary.
The Senate in its additional prayers on the motion directed the Ministry of Water Resources and Rural Development to undertake a hydrological and water-based management study of the levels of siltation of Nigerian waterways.
"This is with a view to effecting the immediate intervention."
The Senate also called on the Federal Government to dredge Rivers Niger and Benue to the borders of Niger Republic and the Republic of Cameroon to reduce flooding of the two major rivers.
Moving the motion which was co-sponsored by 22 other lawmakers, Abdullahi said that the flood and persistent downpour witnessed over this year's rainy season had resulted in the tragic loss of lives, livestock, among others.
He noted that the states ravaged by the disaster included: Yobe, Cross River, Adamawa, Lagos, Kano, Rivers, Federal Capital Territory (FCT), Bayelsa, Sokoto, Imo, Kwara, Kebbi, Anambra, Jigawa, and Delta, among others.
The lawmaker said that the Nigerian Hydrological Services Agency (NIHSA) in its 2020 Annual Flood Outlook was informed by the effect of 2012 flood in the country.
"This agency needs to spread information on early warnings to reduce the impact of flooding," he said.
"Nigeria is at the lowest portion of the River Niger Basin which covers nine countries including Benin, Burkina Faso, Cameroon, Chad, Mali, Cote D'ivoir, Guinea and Niger most of which are currently experiencing flooding.
"If the excess water is released from the dams in these countries' upstream the River Niger Basin, the impact may worsen the already bad flood situation in the country."
In his contribution, Deputy Senate President, Ovie Omo-Agege, said that as climate change was universal, so also the challenge of flood was universal.
All the resolutions of the motion were unanimously adopted after voice votes by President of the Senate, Ahmad Lawan.
By Naomi Sharang