The National Biosafety Management Agency (NBMA) has urged genetically-modified (GM) seeds and grains dealers to follow the due process.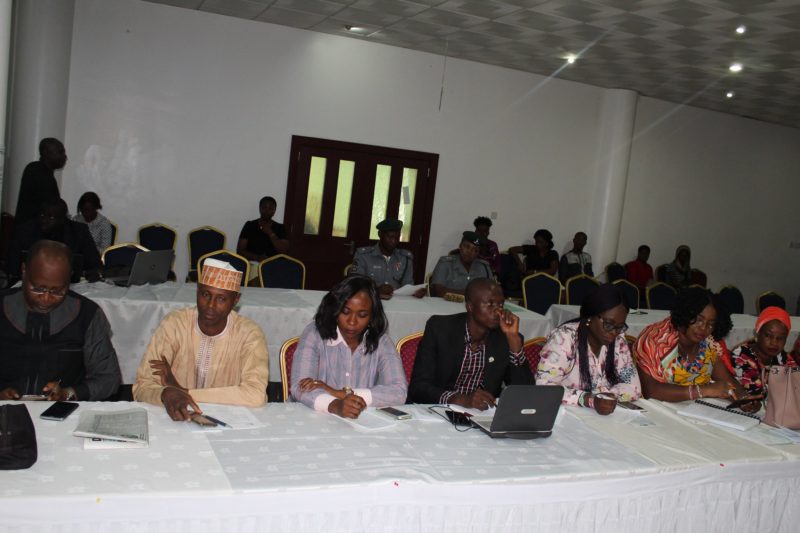 Director General/CEO of the NBMA, Dr. Rufus Ebegba, who said this at a consultative forum with Nigerian GM seeds and grain dealers in Abuja on Monday, December 4, 2017, pointed out that the agency would not hesitate to penalise any erring importer found breaking the laws guiding importation of GM seeds and grains.
Ebegba said that the key responsibility of NBMA is to ensure that the practice of modern biotechnology and use of its products, such as GMOs, are safe for human health and the environment.
He stressed the importance of the seeds and grain industry to the Nigerian economy and advised the importers of such products to always get the appropriate permits for the interest of the safety of Nigerians. He said that the agency is primarily concerned with the gene of insert.
He also said that there is no sacred cow and whoever imports GMOs without following due process would be made to face the law. Every importer must first apply to NBMA before bringing GMOs into the country, he declared.
He said: "We are working closely with our line and sister agencies such as the Nigerian Custom Service (NCS), Nigeria Agricultural Quarantine Service (NAQS), National Seed Council (NaSC), and National Agency for Food and Drug Administration and Control (NAFDAC) to ensure that our operations are smooth and effective."
He noted that the decision to repatriate the recently imported GM maize into the country was expected and any importer who brings in GM products without following the law will face the same situation.
The DG/CEO added that since existence of the agency, it has tried to put in place instruments and requirements to ensure effective operations.
Director General, NASC, Dr. Ojo, in his address, considered the meeting as timely as many industries have produced seeds and sold with falsified labelling without verifying their contents. He also urged the importers to always ensure due steps are taken for smooth business.
The Country Coordinator, Programme for Biosafety Systems, Dr. M.P.O. Dore, urged the media to embark on investigative journalism in reporting modern biotechnology to enlighten the public on the truth about GMOs.
Dr. Dore also stressed that even Europe that bans the practice of GMOs and their products imports large GM products into their countries.