Syngenta's Seedcare programme for smallholder farmers in Senegal has led to impressive yield increases, the firm has said. It lists these increases to include those for pearl millet (1.2 t/ha, +40%), sorghum (1.1 t/ha, +86%), maize (2.7 t/ha, +101%), irrigated rice (9.4 t/ha, +11%) and rain-fed rice (2.0 t/ha, +33%).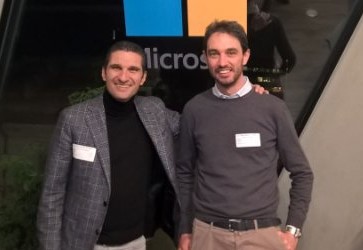 The achievements, from year one of a Syngenta project in Senegal, are one of the focus of the organisation's participation in the African Seed Trade Association (AFSTA) Congress 2017, taking place this week in Dakar, Senegal.
At the AFSTA Congress, Syngenta will be showcasing results and learnings from its partnership with the Scaling Seeds and Technologies Partnership, funded by the U.S. Agency for International Development (USAID), being implemented by the Alliance for a Green Revolution in Africa (AGRA) to help strengthen food security and farmer livelihoods in Senegal. The company will also host a Seedcare workshop with one of the sessions dedicated to how to grow more food using fewer resources.
As one of the world's top food importers, rising food prices are a central issue in Senegal. According to the United Nations World Food Programme (WFP), 50% of the Senegalese population are food insecure. Smallholder farmers in Senegal face periodic drought and flooding, which have, over time, degraded and eroded soil, making it challenging to meet domestic food demand and safeguard the livelihoods of Senegalese people. Improved access to quality seeds and inputs, and complementary technologies such as seed treatment, is seen as an important accelerator to increase smallholders' productivity and improve the livelihood for rural communities in Senegal.
In early 2016, Syngenta launched its seed treatment project in Senegal, as part of its Good Growth Plan commitment to sustainable agriculture. The two-year project is supported by SSTP and aims to improve access to high quality seed and seed treatment technology, training on most effective and safe uses and raising awareness of benefits for yield increase.
"We believe a thriving agriculture sector is vital to empower smallholders and foster vibrant rural communities in Senegal – and beyond," said Thomas Peyrachon, Head of Business Development for Global Seedcare at Syngenta. "Syngenta is committed to helping transform the yields of smallholder farmers at scale in a way that creates value for all in a sustainable way. The project is just one example of our commitment to improving farmers' productivity and income across the region".
To date, Syngenta and its local distribution partner RMG Concept Limited have jointly conducted pilot programmes for key crops, including maize, millet, rice, peanut and sorghum, and reached more than 15,000 farmers, a third of which are women, with training on seed treatment and the safe use of crop protection products. The results have been extremely encouraging, leading to significant yield increases for farmers. Additionally, the project has sponsored the development of a Centre of Excellence (CoE) in Matam to ensure better access to treated seeds through local seed companies and new retailer network.
Having piloted the model in Senegal with promising results, Syngenta and its partners are focusing on increasing the distribution of a Syngenta product and making treated seeds available to more farmers in Senegal and other countries.