Some scientists from the International Institute of Tropical Agriculture (IITA) in Ibadan, International Potato Centre in Peru and others are presently carrying out research on some crops to improve yield.
The crops are Roots, Tubers and Banana (RTB) seeds.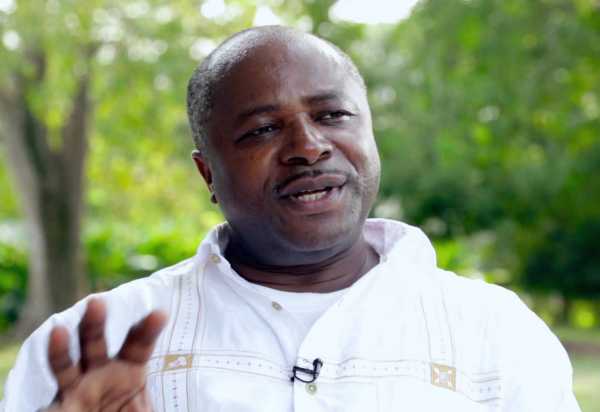 Dr Andrade-Piedra Jorge, Head of the research programme "RTB Cross Crop Cluster (CC.21)'', said this on Thursday, March 14, 2019 at the programme's annual review and planting meeting at the IITA.
The he meeting has as its title: "Improving Small Holder Access to Healthy RTB Planting Materials and New Varieties''.
Jorge said that climate change was one of the major drivers of seed degeneration and had a direct impact on RTB seed systems.
The scientist said that seed degeneration had resulted to poor seed quality as well as decrease in yield.
According to him, the scientists are applying network analysis to understand complex seed networks and recommend strategies for more efficient dissemination of improved varieties and healthy planting materials.
He said that more applied research was being done by the IITA team which demonstrated a method of how to produce virus-free cassava plants.
"The team also described a method to exchange, manage in-vitro elite germplasm to combat Cassava Brown Streak Disease (CBSD) and Cassava Mosaic Disease (CMD) in Eastern and Southern Africa.
"The scientists are also working with a group of 12 talented young scientists, who are improving their capacities on RTB seed systems.
"This group is publishing all the way from peer-reviewed articles to blogs and its becoming a key force for our cluster by testing the toolbox for RTB seed systems under field conditions," he said.
Also speaking, a Yam Scientist at IITA, Dr Maroya Norbert, said his team was working to develop a seed yam system that would help farmers to get more cleanly planting materials as well as obtain maximum yield.
"We have a system where we planted yam using its vine instead of tubers and it yielded more, we have identified five seed yam producers in Nigeria using vine to plant.
"We also have a system where we can plant, get clean seed yam in a container that we can even export from Nigeria, we tested the varieties in the farmers' fields, and it worked out.
"The technology will surely help us to improve yam production in Nigeria," he said.
A Research Fellow from Ecuador, Mr Navarrete Israel, said there was the need to improve potato seed availability in Ecuador.
"This issue and many others are what we are working to address," he said.
By Chidinma Ewunonu-Aluko