A forum held recently in Accra, Ghana has attempted to promote collaboration and build a community of practice through the use of social media and collaborative web 2.0 tools among a group of media practitioners.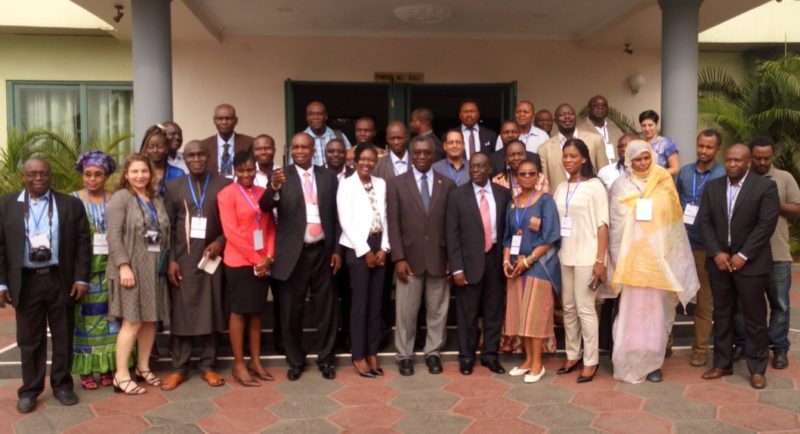 Held February 13-16 2017, the regional capacity building workshop likewise involved the project teams and the main stakeholders of the SAWAP (Sahel and West Africa Programme in support of the Great Green Wall Initiative) portfolio as well as the BRICKS (Building Resilience through Innovation Communication and Knowledge Services) project executing institutions.
Besides sharing knowledge and networking, the workshop allowed participants to collect, process and disseminate the lessons learned, success stories and knowledge acquired in each SAWAP project, using social media platforms.
The opening ceremony workshop was chaired by Kwabena Frimpong-Boateng, Ghana's Minister of Environment, Science, Technology and Innovation, along with Saadia Owusu-Amofah of the IUCN (International Union for the Conservation of Nature) Office in Ghana, who underlined the importance of the BRICKS and SAWAP projects, as well as the need for the protection and management of land and water resources.
Various presentations were made during the weeklong programme. They include:
Presentation of the BRICKS and SAWAP projects by Dankoulou Abdoulkarim, CILSS communications manager and member of the BRICKS communication working group
Success stories as a tool for communication and dissemination of best practices by Lilia Benzid, communication and gender specialist at OSS and member of the BRICKS communication working group
Safe navigation on the Internet by Robert Sanhama, IT manager at CILSS and IT support  for the BRICKS
Social media aspects and collaborative tools by the trainer and moderator Christophe Hien
Draft of Social Media Policy by Sandrine Ouattara, Editorial Content officer and member of the BRICKS communication working group
The BRICKS communication strategy and 2017 communication plan by Félicité Mangang, communication and relationship with IUCN members officer and member of the BRICKS communication working group
One of the highlights of the workshop was the development of a web 2.0 communication strategy by all participants, who were also introduced to the performing tools of the new SAWAP portal, as well as "Climate", the online SAWAP community radio.