No plan is right for every community. A development plan (development model) that is right for one community may be wrong for another.,, John A. Lewis (Economic Development Administrator in Planners on Planning, 1996)
Unique results only come from doing things differently. Long-term thinking leads to grand results…Dr. Tommy Weir, a leadership maximizer in Leadership Dubai Style, 2015)
Permit me to begin this piece with the title of a TV comedy show – "Different strokes for different folks," anchored by CBS — an American commercial broadcast television network. The comedy show debuted circa in the 1980s and rested in the 2000s. The title of the referenced comedy show conveys a similar message with the two quotes above but is rendered differently. I explain further.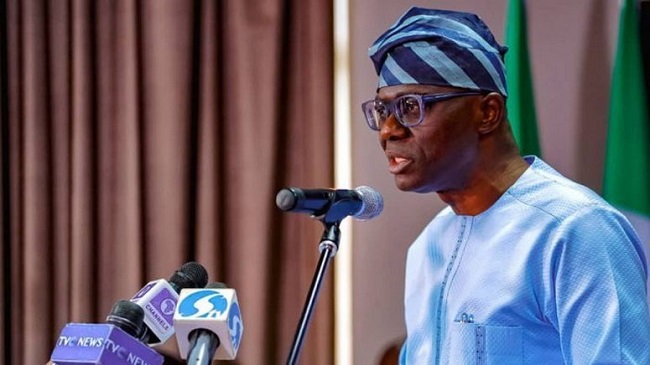 When the immediate past governor of Lagos State, Mr. Akinwunmi Ambode, assumed office in May 2015, he was bubbling with ideas in mind about how he wanted to develop Lagos. His developmental mantra for Lagos then was "Clean, Safe and Prosperous Lagos, while his vernacular motto for the megacity was "Itesiwaju Ipinle Eko, loje wa logun" (The progress of Lagos State, is our priority.)
His policy thrust was never ambiguous because he mouthed this repeatedly that "as a government, we based our policy thrust on a tripod of Security, Infrastructure and Job Creation." Like all mortals, he did his best and left a legacy of achievements and imprints on the megacity through the implementation of several urban development programmes/projects covering infrastructure, health, education, cultural, and social, and economic, for posterity to judge him.
However, it is instructive to note that, for an inexplicable reason(s), Ambode maintained "Catholic aloofness" from the then Lagos State Development Plan (2012-2015) document handed over to him by his predecessor in office, former Governor Babatunde Raji Fashola. Ambode charted a completely different course based on his vision and mission and planned strategies on the transformation of Lagos. Meaning: Different strokes for different folks.
Fast forward to May 29, 2019, Mr. Babajide Sanwo-Olu assumed office as the Governor of Lagos with an unmistakable posturing of a new "Sheriff-in-town." Governor Sanwo-Olu cuts the image of a zealous leader who is running faster than an antelope to deliver the dividends of democracy to the residents of Lagos State who graciously voted him into office. Call him a Curio, Progressive, loquacious, Pollyanna, Maverick, and a non-Luddite, you are correct. He came up with different ideas of how he will govern and develop Lagos.
He coined a new development mantra for Lagos — Towards A Greater Lagos, a journey which he asked the people of the state to join him as implied in his local parlance motto for Lagos: Igbega Eko Ti di Ajumose.'' (The progress of Lagos necessitates collective responsibility). Sanwo-Olu's plan for the transformation/ development of Lagos is a complete variant of his predecessor's. He coined THEMES, as an acronym for his development model (plan). In his characteristic verbosity, THEMES stands for six pillars of development priortised on the following focal areas: Traffic Management and Transportation, Health and Environment, Education and Technology, Making Lagos a 21st Century Economy, Entertainment and Tourism, Security and Government. Again, Different strokes for different folks!
While making his final remarks at the end of a two-day ministerial performance review retreat on September 22, 2020, Governor Sanwo-Olu told the audience comprising cabinet members and executives of parastatals that "Lagos has all the potentials to attain the Dubai Development Model and this will be achieved when workers are purposeful in the charge of the tasks assigned to them… but in his estimation, the "people's expectations of his administration were more than what had been achieved so far… he finally enjoined the commissioners and special advisers to work together and exchange information for better service delivery."
From his utterances, the governor admonished his cabinet members to make Lagos another Dubai. Really? This is surely a tall order and velleity. A velleity is a wish unaccompanied by an effort to attain it.
There are troubling developmental problems with present-day Lagos megacity. Granted Sanwo-Olu has a THEMES agenda for the transformation/development of a Greater Lagos, the sterling "leadership habits" that propelled Dubai to global stardom are NOT common attributes in Lagos because the state's institutions are intentionally made weak and dysfunctional.
Each leadership and succeeding administration prefers to work in silos and pretentious of the fact that government is a continuum. The "not-invented-here" syndrome is common with succeeding administrations. Venality, self-enrichment, unethical practices, indiscipline, elitism, sabotage, and deliberate breach of the laws are more of norms than anathemas.
Environmental pollution is one of the whales of problems plaguing the megacity and solutions to mitigate the crisis are with little effect. Acute water shortage stands in the way of wholesome sanitation. Lagos, is estimated to use 724 million gallons daily, yet it produces 317 million of gallons not up to 50% of the total daily requirement. Open defecation along the stretch of the Marina — a shouting distance of Lagos Central Business District (CBD) is a daily practice, albeit unhygienic. It is not yet Uhuru in combating crime, criminality, cult war, and the menace of street urchins (area boys) who molest/rob people openly on Lagos roads especially during traffic gridlock.
Traffic gridlock has recently paralised movement within the city. A journey of 30 minutes takes three hours. Incessant traffic has made the city not user-friendly and a butt of cruel jokes among the people, yet the megacity is the only of such status in the world known to this writer, without a mass transit system. Lagos population is on a galloping increase-growing 10 times than New York City and Los Angeles with dire consequences for urban sustainability.
Figuratively speaking, the megacity has "invisible zoning." Development is mumbo-jumbo. Reactionary attention is being paid to building control regulations with less or no regard for air space, height, and bulk standards. Developers flout planning/building regulations with reckless abandon and are ready to a bribe or pay a fine to escape the penalities for breaking the law, which forecloses deterrent for bad behaviour.
Rebecca Davis, a Daily Maverick journalist from South Africa, gave a disparaging appraisal about her first impression of Lagos being "a conurbation sprawling in a fashion that appears untouched by town planning." A vexing indictment, but factual. Over densifications both human beings and buildings, most especially on the Mainland and Island axis of Lagos is worrisome.
Every open space is converted to corner shops, artisan workshops, and unauthorised neighbourhood markets. At Oyingbo Market, traders display their wares on the road sidewalks while KAI officials at the location to check-mate such infraction pretend to see no evil. The market edifice nearby with over 1,000 shops is left unoccupied because the traders cannot afford the exhorbitant amount being demanded as rent.
Lagos State is drowning in laws on any matter of governance under the sun. However, the political will to strictly enforce these purpose-specific laws has been an uphill task, which invariably encourages bad civic conduct. All the problems identified here are age-long and they continue to escalate year in year out because succeeding administrations in Lagos State cherry-pick what they want to do, not what is expedient /important to do for the benefits of the people (e.g the non-completion of the Metro Rail and the Lagos-Badagry Expressway the most traveled and densely populated axis of the megacity).
Citizens are seldom engaged despite "inclusiveness" as an essential ingredient of good governance. Lagosians complain daily via TV and radio phone-in programmes that "Lagos is hardly functional." It is a genuine complaint. The callers should not be labeled as curmudgeons (ardent complainers). Lagos residents desire a manageable Liveable City where things work properly, not a grandiose dysfunctional and unsustainable megacity. Can Lagos be truly the State of Excellence going by its sobriquet?
My honest advice to Governor Sanwo-Olu is to start a crusade of Urban Reawakening whereby all employees of governments "re-pledge" themselves to excellence.
Dubai's remarkable achievement (both physical and intangible) is solely based on a Leadership style with tenacious "Habits for Remarkable Success." I share with Governor Sanwo-Olu a couple of the habits(with explanatory notes) he should imbibe and practice in his developmental efforts for a Greater Lagos:
Study your past. Be conversant with the history of Lagos's development. He who does not know his past cannot make the best of his present and future, for it is from the past that you will learn. Once you know the past you will understand the present and will from that understand what lies ahead in the future.
·Think about tomorrow, today. Be a visionary leader by seeing generations into the future and making decisions accordingly even if those decisions bring short-time pain. No gain without pain. Dare to do what others fear to do. Majid Al Futtaim a famous Real Estate guru in Dubai must have had "tomorrow" on his agenda when he dared to develop the 560-store Mall of the Emirates in the early 2000s complete with its world-famous indoor ski resort in the middle of the desert.
"Some experts questioned his sanity then, but years later the mall became one of the Middle East's largest shopping and leisure centres. Sanwo-Olu has a pipeline agenda to build a new port at Badagry as an alternative for the ever-busy Apapa port. He should go ahead with the plan with gusto. He should not vacillate about it. It is a desirable and futuristic project.
Be decisive about your dreams for Future Lagos. For example, a Lagos with an economic future. A prosperous Lagos where jobs oppourtunities abound for all segments of the society and a "magnet" for prospective foreign and local investors. Give your denizens hope for the future and they will follow you without hesitation.
Create an environment where businesses thrive and help others succeed. Logically, when you create an environment that helps others succeed, you will succeed. Be reminded of America 6th President, John Quincy's eternal quote -'if your actions inspire others to dream more, learn more, do more, and become more, you are a leader."
Don't accept "good enough as good enough." As a leader crave and demand excellent performance from your employees in the manner of Dubai's style of leadership philosophy — "aim for the first because nobody remembers the second. Your workers should strike the old phrase "good enough for government" from their vocabulary forever. The leader should encourage critical thinking and competitions among employees and handsomely reward excellent performance accordingly. Those who can't think through small issues can't bring big ideas.
Spot-check employees' performance using surrogate shoppers. Monitor employees' performance by deploying mystery shoppers(undercovers) who pretend to be customers. They go to government establishments to interact and demand service from government employees and provide feedback about their experiences just to ensure employees are doing what they are supposed to do speedily, with courtesy. For efficiency, this aspect is necessary.
This writer is currently having a running battle with the officials of the office of the Lagos State Surveyor-General trying to obtain a reply on land information since four weeks ago having paid the required processing fee of N15,000.00. The officer who is supposed to provide the information is never in his office. There is a backlog of files on his table untreated.
Most civil servants are standoffish and notoriously opaque — not proactively ready to share information with the public about the activities of their MDAs. This sort of attitude makes nonsense of government's ease of doing business policy. The rate of absenteeism and cavalier attitude among government staffers is a wrong signal that the government is implicitly tolerant of workers' indiscipline.
Finally, we recommend the LASG has several copies of Peters and Waterman's bestseller treatise In Search of Excellence and Dr. Tommy Weir's seminal book Leadership Dubai Style: The habits to achieve remarkable success at the state's public libraries and make the two books a " must-read" for public officials from the leadership of the government, the cabinets, heads of Ministries, Departments, Agencies and Parastatals to the rest of their staffers.
The Report of The Presidential Committee On Redevelopment of the Lagos Megacity Region(2006) should also be revisited by the LASG. The report is a treasure strove on recommendaions and solutions to the whales of problems bogging down the citystate. Let us stop re-inventing the wheels about the remedies to our cities' multifarious problems. They may be overwhelming, not insurmountable! Smarter urban planning supported by a wide-reaching strategic plan, efficient land management, government buy-in, resident involvement, and zero-tolerance against obscurantism(hoarding of information) among civil servants is the elixir.
Postcript
As I was about to conclude this piece, I received a video clip from an old friend, which contained a narrative on Dubai's sinking economy worsened by the ravaging global pandemic. Dubai's economy thrives partially on oil, real estate and extremely on tourism/entertainment. An economy that rests on a tripod. Remove one leg, every other thing will cascade. Since the advent of Covid-19 early this year, global traveling has been drastically curtailed.
Foreign tourists, workers and property developers have stopped coming to Dubai, price of crude has plummeted and the hospitality sector of the economy has gone south-creating a revenue fiasco for both the municipal government and local businesses; and massive job losses. Dubai's Development Model is not infallible, but vulnerable. The economic planners of Dubai put their eggs in one basket unmindful of Murphy's law that says: if there is the possibility of anything happening, it will happen at the least expected moment.
The lesson from this — "all that gilters is not gold." Development Model should zero in on the elements/variables of local economic condtions. No one-size-fits-all model.
By Tpl. Yacoob Abiodun
Abiodun, Urban Planner and Planning Advocate, writes from Parkview Estate, Ikoyi, Lagos