Succour may just be around the corner for developing nations facing critical energy challenges – especially those in sub-Sahara Africa – if a landmark pronouncement made in Rio de Janeiro, Brazil, venue of the United Nations Conference on Sustainable Development (Rio+20), is anything to go by.
In the quest to meet the ever-increasing energy needs of industries in the developed and emerging economies, Africa has consistently carried the burden of massive extraction of raw materials and its impact on the environment, health and livelihoods, according to observers.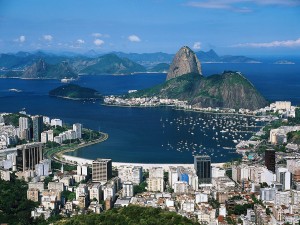 Faced with a dearth of funding, the countries have likewise been unable to divert from a fossil fuel economy and embrace a change to clean alternatives.
But the  HYPERLINK "http://en.wikipedia.org/wiki/OPEC" \o "OPEC" OPEC Fund for International Development (OFID) has said that it is committing $1 billion to alleviate energy poverty globally. OFID Director-General, Suleiman J. Al-Herbish, made the disclosure to the UN Secretary General Ban Ki-moon during a meeting of the UN Secretary-General's High Level Group on Sustainable Energy for All during activities at Rio+20.
The OFID is a multilateral development finance institution established in 1976 by the member countries of the Organisation of the Petroleum Exporting Countries (OPEC).
Elaborating in the content of the Ministerial Declaration, Al-Herbish added that the institution stood ready to scale up this commitment if warranted by demand. He added that while OFID has always responded to its partner countries' priorities and strategies, the institution was of the opinion that universal eradication of energy poverty required sustained international effort and that access to modern energy services is vital to support all aspects of development.
Since 2007, he revealed, OFID has increased the share of energy projects in total operations. In 2011, this share amounted to 25 percent, added Al-Herbish, a Saudi.
The Ministerial Declaration welcomes the "International Year of Sustainable Energy for All" and recognises that universal access to modern energy services is an objective that the international community aspires to achieve by 2030.
The Declaration concurs with the universal access to modern energy services component of the Secretary-General's "Sustainable Energy for All Initiative." Ministers also recalled the 2007 Solemn Declaration of the Conference of Sovereigns and Heads of States of OPEC Member Countries, the Riyadh Declaration, which emphasised that eradicating poverty should be the first and overriding global priority guiding local, regional and international efforts. Ministers also referred to the "Energy for the Poor Initiative" launched in Jeddah, in June 2008, during a meeting of energy producers and consumers, which called on OFID to consider a programme of $1 billion for alleviating energy poverty.
The Ministers declared that efforts to eradicate energy poverty must be technology-neutral. While renewable solutions are appropriate where economics permit, fossil fuels will continue to be an important contributor to energy supply. Poor countries cannot be deprived of energy for development during the transition to a more diversified energy mix, the Ministers suggested.
They called upon the Rio+20 Summit to adopt universal access to modern energy services by 2030 as a goal for sustainable development. According to their Declaration, strong political will and long-term governmental commitment will be prerequisites to energy poverty eradication. The investment needed to ensure universal access is substantial, and all available types and sources of funding will need to be mobilised.
The OFID objective is to reinforce financial cooperation between OPEC Member Countries and other developing countries, by providing financial support to the latter for their socio-economic development. The resources of OFID are also used to provide grants for food aid, technical assistance, research and similar intellectual activities. One of the institution's central aims is to advance South-South solidarity. OFID has been headquartered in  HYPERLINK "http://en.wikipedia.org/wiki/Vienna" \o "Vienna" Vienna,  HYPERLINK "http://en.wikipedia.org/wiki/Austria" \o "Austria" Austria since 1976.
Observers have severally expressed concern over the fact that current energy policies in Africa reflected in high tariff have largely unleashed poverty on local communities, especially on rural women who can hardly afford the cost. Also, local communities that are barely visible in the media are said to suffer daily untold hardship in the quest for extraction of resources for energy.
By Michael Simire