A lack of management culture has been fingered as a major drawback to the realisation of Nigeria's energy efficiency dreams.
This situation, along with the persisting case of inadequate and far-from-efficient supply, seems to have compounded the woes of the masses as well as the economy.
Besides contributing greatly to useful man-hour loss, energy inefficiency also leads to power wastage, a development attributed to inept technologies and human behaviors.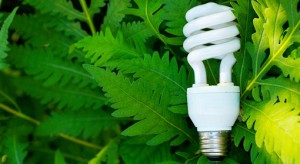 Participants at a gathering in Abuja on "Energy Efficiency Best Practices in the Residential and Public sector in Nigeria" who shared these sentiments, likewise took a swipe at government, saying that the authorities have paid more attention to energy generation with little emphasis on end-user management.
According to them, there is a huge potential in terms of energy savings in Nigeria, going by international best practices. They submitted that saving energy and reducing wastages by using efficient appliances will increase access to electricity.
"The way we use energy in Nigeria causes a lot of problems to our transmission and distribution facilities. Electrical appliances beyond five years of use have been proven to consume more energy. Awareness creation is highly needed to sensitise Nigerians on energy usage," they stated, adding that the adoption of energy efficient best practices can lead to huge savings on money in the residential and public sector of the country.
They lamented the situation whereby most Nigerians do not have access to prepaid meters, emphasising that, following global experiences, adopting energy efficient best practices has been proven to be cheaper than building a new power plant.
The two-day gathering was organised courtesy an energy efficiency initiative being supported by the United Nations Development Programme/Global Environment Facility (UNDP-GEF), as well as the Federal Ministry of Environment (FMEnv), Energy Commission of Nigeria (ECN) and the National Center for Energy Efficiency and Conservation (NCEEC).
However, participants at the forum urged government to, as a matter of urgency, place more emphasis on end-use energy efficiency. They also underscored the need to educate consumers on energy efficiency and savings.
Awareness creation and capacity building on behavioural patterns of energy usage should be intensified especially in the rural areas, they stressed, adding that government should gradually phase out the use of incandescent bulbs via a bottom-up approach, while putting in place incentive mechanisms for the use of energy-saving lamps.
"Government should strengthen the policy that stops the importation of second-hand appliances. The Energy Commission of Nigeria (ECN) should be strengthened to promote energy efficiency, while public and private institutions should establish Energy Management Unit (EMU) in their various parastatals/ministries so as to carry out energy audit regularly in order to identify energy saving opportunities. Also, employers should be educated on energy management opportunities in their establishments," reads a communiqué issued at the end of the event.
The document adds: "A policy should be put in place that will encourage the retrofitting of obsolete and in-efficient appliances with efficient appliances, just as the adoption of smart switching off, occupancy sensors in public buildings will help in saving energy. Nigeria should adopt designs and implementation of energy efficient buildings.
"Hospitality industries especially hotels should adopt solar thermal technology in heating water. The use of gas cookers should be promoted instead of electric cookers, to save electricity usage since Nigeria has abundant gas resources. All levels of government should replace the current street lighting to energy saving and efficient lamps.
"There is need to create an enabling environment for energy efficiency through adequate consumer incentive programmes to harness the benefits accruable from energy saving. Government should establish an Energy Saving Trust Fund (ESTF) where all savings from energy bills will be paid for the promotion of energy efficient best practices in the country. Energy efficiency programmes should be promoted and incorporated into the primary, secondary and tertiary curriculum in Nigeria."
By Michael Simire