The impacts of climate change are felt by communities around the world now, but many of the most severe impacts will be felt in the decades to come.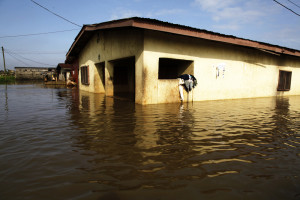 New research by the Future Climate for Africa (FCFA) programme reveals that African governments and businesses are putting their investments at risk from the long-term impacts of climate change because they are failing to take climate predictions into account.
Africa's infrastructure investments and planning decisions are likely to be highly vulnerable to future climate change without concrete steps to change the way climate science is carried out, communicated and used in African decision-making.
A new microsite by the Climate and Development Knowledge Network (CDKN) for the FCFA programme presents case studies and analysis on how African decision-makers could make their investments 'fitter' for the future climate. The fascinating results hold many lessons for scientists and decision-makers in other parts of the world. Take a tour of the new microsite.
The FCFA is a five-year research programme funded by the UK's Department for International Development (DfID) and Natural Environment Research Council (NERC). The programme aims to foster better understanding of climate variability and change across sub-Saharan Africa, and promote the use of long-term climate information in decision-making.
CDKN is responsible for coordinating the FCFA scoping phase – an 18-month exercise using six case studies in sub-Saharan Africa to evaluate the needs of science users.
The country case studies were: Malawi, Rwanda and Zambia, and an urban case study of Accra, Ghana and Maputo, Mozambique. Two case studies focused on long-term infrastructure: ports and large hydropower.
The studies looked at:
What types of investments and planning decisions are likely to be affected by climate change in the long term?
Is climate information being considered in such decision-making processes and if so, in what format?
How can scientists and policy-makers be brought together to promote the better use of climate information in policy and practice?