Africa`s continental civil society group, the Pan-African Climate Justice Alliance (PACJA), is rebranding. In its drive to expand its activities and scope of coverage, the civil society group has changed its name to Pan-African Climate and Environmental Justice Alliance (PACJA).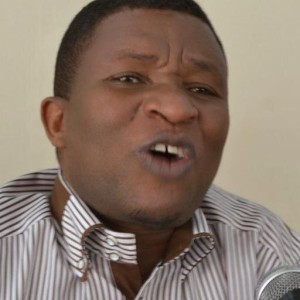 "Part of our mission is to participate not only in climate change action but engage in other environmental activities. We will now be fully active in sustainable development and issues related to land use, water, energy, environmental governance and all the other Rio Conventions. That is why we are changing the name especially to give more visibility to our activities," said Augustine Njamnshi, PACJA Coordinator for Central Africa.
PACJA made the decision at an Ordinary General Assembly that took place March 3rd in Cairo, Egypt. The rebranding is expected to bring on-board new partners and give the group a clear sense of purpose easily understood by all, Augustine explained.
"PACJA is entering a new phase of growth next year, when we start implementing a new strategic plan 2016-2020; and, reflecting back, we need to ask ourselves whether we have met the milestones of the strategic plan 2011-2015, which comes to an end by the end of the year," said Mithika Mwenda, PACJA Secretary-General.
In the new plan of action, Mithika said, PACJA would focus on pro-poor climate change response policies and strategies taken on board at National and Regional levels and enhance positive media coverage of Africa climate change issues.
"We also need to build trust among each other and always be guided by prized values of transparency and accountability, voluntarism and self-help, inclusiveness, fairness and justice, integrity, gender responsiveness, professionalism and participatory democracy," Mithika said.
In a major push for committed leadership, the assembly elected regional coordinators with the following results:
West Africa:  Rev. Tolbert Jallah – Liberia, Aishatou Diouf – Senegal, Alternate- Diallo Sekou – Mali
East Africa: John Bideri – Rwanda, Florence Kasule – Uganda,Alternate: Yonas Gebru –Ethiopia
Southern Africa: Robert Chimambo – Zambia, Tracy Sonny – Botswana, Alternate – Heather Maseko – Malawi
Northern Africa: Dr. Shaddad Mauwia – Sudan Said Chakri – Morocco Alternate – Dr. Najwa Bourawi
Central Africa: Augustine Njamnshi – Cameroon,Hindou Oumarou – Chad, Alternate – To be Decided
By Arison Tamfu, Cairo, Egypt