Project follows a successful run of more than $2.5 billion worth of booked orders across Africa in the last year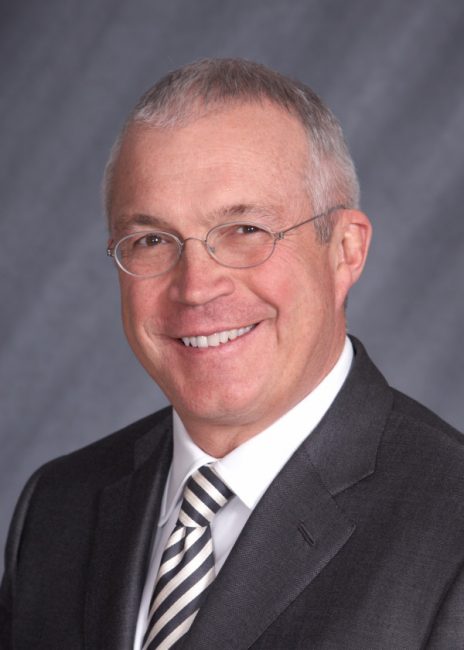 General Electric (GE) Africa has announced that it is partnering with Kipeto Energy Limited to build a new wind farm in Kenya's Kajiado County. GE will be the sole equipment supplier for the 100MW project, some 50 kilometres from the capital Nairobi. The local power deal caps off a successful run of more than $2.5 billion in booked orders on the Africa continent across transport, aviation, healthcare and energy sectors.
The Kipeto project, announced during President Obama's visit to Kenya, is expected to make a significant contribution to the installed energy capacity in Kenya, where up to 80% of the population currently lacks electricity access. The $155 million contract will include 60 GE 1.7-103 wind turbines, as well as a 15-year service agreement.
Kipeto Energy Limited shareholders include Africa Infrastructure Investment Managers (AIIM), Craftskills Wind Energy International Limited, International Finance Corporation (IFC) and the Maasai community of Kipeto. The project will be financed by Overseas Private Investment Corporation (OPIC) as sole lender to the project. OPIC is the US government's development finance institute and is part of the Power Africa Initiative.
Continued growth across Africa
The Kipeto wind farm project will add to an existing $2.5 billion in orders that GE Africa has received over the past year. These new orders have come from across Sub-Saharan Africa, in transportation, oil and gas, power generation, healthcare and aviation. They have included:
Oil and Gas equipment for Eni Ghana:

The $850 million order incorporates both turbomachinery and subsea elements for the offshore project. The order includes three gas turbines for power generation and four centrifugal compressors. The first shipment is scheduled for the end of 2015 and the project is planned to deliver first oil by 2017.
Locomotive contract in Angola:

GE is to supply 100 locomotives to the Angolan National Railways (INCFA). The contract demonstrates Angola's commitment to diversify its economy into new sectors such as mining, agriculture and energy.
Kenya Healthcare Modernisation Programme:

GE was selected in February 2015 by the Kenyan Ministry of Health as a key technology partner for its wide-scale infrastructure modernisation programme aimed at transforming 98 hospitals across Kenya's 47 counties. The radiology modernisation contract awarded to GE Healthcare is the largest of seven tranches of Kenya's $420 million health development plan, aimed at delivering sustainable healthcare development, in line Kenya's Vision 2030 Plan.
Delivering on commitments
In August 2014 GE committed to invest $2 billion in facility development, skills training, and sustainability initiatives across Africa by 2018. The commitment was made during the US-Africa Leaders' Summit in Washington DC. Substantial investment and progress has been made against those commitments, and this week GE announced its involvement in several new projects in Kenya.
"GE has made significant progress against the investment commitments made last August," said Jay Ireland, president and CEO of GE Africa. "Skills training and capacity building are critical, not only for developing African economies, but also for growing GE's footprint in the region. We consider this a major priority."
Key progress over the past year includes:
GE Manufacturing and Assembly Facility in Nigeria:

GE has awarded Nigerian construction company, Julius Berger the contract to build its manufacturing and assembly facility in Calabar, Cross River State. Another Nigerian company, Banyan Tree has been contracted to build a training facility at the Calabar site and for the refurbishment, teacher training and curriculum development of the Cross River State Technical College. GE has also commenced fabrication of subsea well heads and refurbishment of Christmas trees at its Onne facility. Upon completion, these projects make up GE's $250 million capital expenditure investment commitment to Nigeria. This investment is expected to create 2,300 direct and indirect jobs. The Calabar facility is expected to be a regional manufacturing and assembly hub for GE Oil & Gas as well as other GE industrial businesses. The first of its kind site will include training facilities to enable knowledge transfer and career advancement opportunities for local talent.
Nigeria Biomedical Equipment Technician (BMET):

GE Foundation has funded a biomedical training program in Nigeria to equip technicians with the skills to fix devices ranging from blood pressure cuffs to X-rays. According to the World Health Organisation (WHO), between 50- 80% of medical equipment is out of service in low-income countries). In partnership with Engineering World Health, 19 students have been trained to date. The goal is to train 60 students by year end 2017.
Mozambique Graduate Engineering Training Programme: GE has enrolled 20 Mozambican graduate engineers in the company's Graduate Engineering Training Programme (GETP), a "best in class" development programme designed to prepare engineers to join GE's global field service engineering team after successful completion of an intense 24-month curriculum. The engineers concluded phase 1 of the programme at the Mozal Artisan Training Center in Maputo, and Phase 2 in South Africa. They have now started a 12-month, on-the-job training programme to gain hands-on experience with GE Oil & Gas subsea and rotating equipment products.
"We are exceptionally proud of the progress made against our commitment and the impact these initiatives will have on Africa's workforce," Ireland added.
Additional investments announced this week in Kenya include:
GE Garages skills building programme:

GE is collaborating with Gearbox and Seven Seas Technologies to bring its successful GE Garages skills building programme to Kenya to help build a skilled workforce and drive entrepreneurial development in the country. The facility in Nairobi will help students, entrepreneurs, makers and other learn about advanced manufacturing processes, software programming and business development through the use of advanced manufacturing innovations like 3D printers, laser cutters and CNC mills.
Kenya Healthcare Training Centre:

As a cornerstone of our healthcare modernisation programme, we have announced the GE Healthcare Skills and Training Institute in Kenya. The Institute represents a long-term investment of more than $13 million over the next 10 years. The centre is set to become GE's first dedicated skills development facility in Africa when inaugurated in Q4 2015. Our goal is to train more than 1,000 healthcare professionals over the next three years.
Round 3 of the Power Africa Off-Grid Energy Challenge:

GE Africa, in collaboration with the U.S. African Development Foundation (USADF) and the U.S. Agency for International Development (USAID), have announced the expansion of Round III of the Power Africa Off-Grid Energy Challenge. This third round of the challenge is open to entrepreneurs and energy companies in Rwanda, Uganda and Zambia with a sum total of up to $1.1 million in grants to be awarded. The three-year initiative has extended $5 million and 50 awards to energy entrepreneurs in 11 African countries across the continent.
"GE's capability and global expertise in power generation, healthcare, rail transportation, water, oil and gas, and aviation industries allows us to play a significant role as a partner in the development of Africa," Ireland said. "This expertise also allows us to share knowledge and build skills of local employees in this critical sectors. We have an opportunity and a responsibility."
A high-level GE delegation, led by Jay Ireland, participated in and hosted events in Nairobi during President Obama's visit to Kenya for the Global Entrepreneurship Summit.