Kenya is to benefit from $38 million (or 3.8 billion shilling) fund by the Coca-Cola Company to stimulate plastic recycling industries in Southern, East and Central Africa over the next three years, an official said.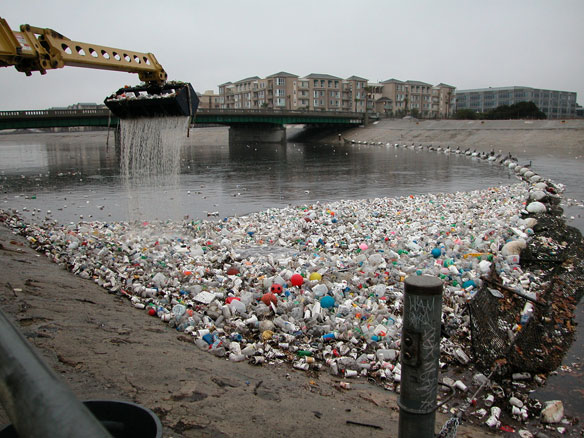 Ahmed Rady, General Manager of Coca-Cola East and Central Africa Franchise, who made this known in a statement on Monday, March 18, 2019, said that the fund would help create awareness on plastic waste pollution in the same areas over the same period.
The Coca-Cola company is accelerating the collection and recycling of PET plastic bottles across Southern and East Africa to commemorate Global Recycling Day being marked on Monday.
"This is part of a focused World Without Waste campaign over three years and beyond.
"We have formulated strategies to ensure that our post-consumer plastic bottles do not pollute the environment as wastes.
"We are creating value from our bottles in a bid to drive and sustain a green economy," Rady said.
He noted that under "the World without Waste Campaign'', it will design bottles that would be easy to recycle and that would be themselves made partly out of recycled material.
Others are creating collection opportunities by stimulating recycling industries and partner with others in the value chain to reduce plastic waste.
He revealed that in Kenya, Coca-Cola and its bottling partners joined industry partners in 2018 to form PET Recycling Company Limited (PETCO Kenya) to spearhead initiatives to collect and recycle PET bottles and packaging as well to create a favourable environment for the investment of additional capital in the PET sector in both production and recycling.
He added that in 2019, the plan was to accelerate collection and recycling in partnership with industry through establishing Voluntary Extended Producer Responsibility schemes.
Similarly, Kenya meteorologists on Monday forecast flash floods due to heavy rainfall toward the end of March after a prolonged dry spell across the East African nation.
Stella Aura, Acting Director of Meteorological Services, said cases of flooding in flood-prone areas such as Budalangi and Kano in Western Kenya as well as landslides in Muranga, Central Kenya were likely to happen in the long rainy season of from March to May.
"The National Disaster Operations Centre should be on standby in order to ensure mitigation of any negative impacts that may arise," Aura said.
She noted that the floods would also cover Central Rift Valley and Central highlands of Kenya.
Aura, however, said that the spatial and temporal distribution of the March to May seasonal rainfall was expected to be good over most of the Western part of the country, but generally poor over the Eastern part especially in the Arid and Semi-Arid Lands (ASALs).
According to her, in Northwestern Kenya and other ASALs where poor rainfall performance is expected, problems related to water scarcity and lack of pasture for livestock are expected to increase following the poor rainfall performance observed during the Oct.-Nov.-Dec. 2018 short rain season. Aura, therefore, called for contingency plans and strategies to help avert incidences that could destroy properties and kill people.