The Climate Action Network International (CAN) has responded to the IRENA REmap report that shows how governments can double the share of renewables in the global energy mix by 2030 and collectively save up to US$4.2 trillion annually.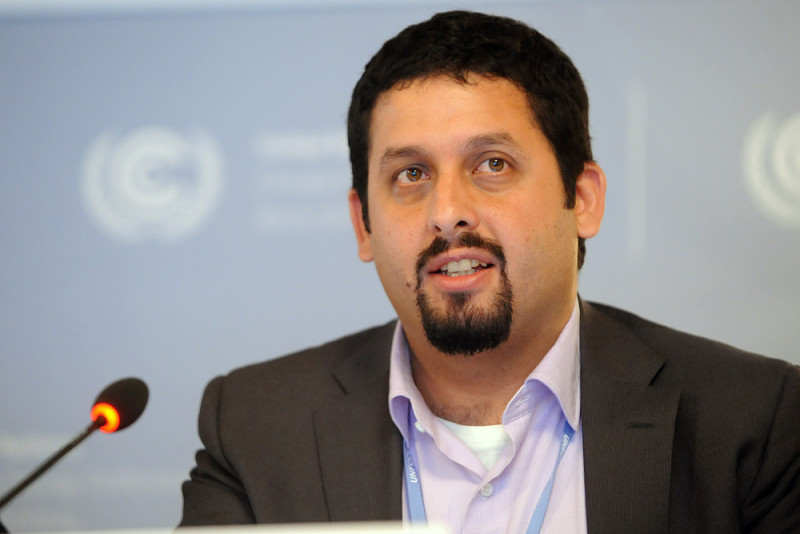 The analysis comes a day after the International Energy Agency (IEA) said that economic growth has decoupled from carbon pollution due largely to the sustained surge in renewable energy deployment.
Other key benefits of doubling renewables by 2030 included in the IRENA report include:
It would result in 24.4 million jobs in the renewable energy sector by 2030, compared to 9.2 million in 2014;
It would reduce air pollution enough to save up to 4 million lives per year in 2030;
It would boost the global GDP by up to US$ 1.3 trillion;
It would limit average global temperature rise to 2 °C above pre-industrial levels (when coupled with energy efficiency);
It would avoid up to 12 gigatonnes of energy-related CO2 emissions in 2030 – five times higher than what countries have pledged to reduce through renewable energy in their nationally determined contributions (NDCs).
The development has elicited reactions from personalities in member networks of CAN.
Wael Hmaidan, Director at CAN: "These striking figures show the real-world potency of the renewable revolution. According to IRENA simply doubling our current capacity will inject trillions of dollars into the global economy, save millions of lives and create millions more clean jobs. Imagine, what more can we achieve by going 100% renewable?"
Emily Rochon, Global Energy Strategist at Greenpeace International: "As the world measurably warms because of the burning of fossil fuels, IRENA's report shows renewable energy provides a way to pull our heads out of the oven while providing jobs as well as significant economic and environmental benefits. In fact, as Greenpeace analysis has shown, renewable energy can account for at least 73% of the energy mix globally by 2030. But it's up to politicians to make that happen. We need their leadership to ensure fossil fuels are phased out as quickly as possible to make way for a rapid increase in renewable energy and energy efficiency in the coming years."
Safa' Al Jayoussi, Head of Climate & Energy Campaign at IndyACT and CAN Arab World Coordinator: "This report shows that we need more clean energy investment and less structural speed bumps for a swift, hugely beneficial transition to renewable energy. We need detailed national energy plans to pave the way for increased job opportunities and higher GDP – especially in the Arab region where the sun shines 300 days a year."
Anna Leidreiter, Senior Programme Manager Climate Energy at World Future Council: "This analysis demonstrates that the transition to renewable energy is about doing more than simply switching sources – it shows how renewable energy is a critical tool for sustainable development. We see the evidence in the world around us, where hundreds of jurisdictions worldwide are showing that development benefits are maximised by going 100% renewable."
Eco Matser, climate and energy programme manager at Hivos: "Renewable energy has a huge potential for mitigating climate change, which this report of shows, while at the same time offering great potential for development and green inclusive growth. Because of its decentralised character renewable energy can offer access to energy to all people in all regions, to people who are not in economic centres or in power, supporting equity, education, health, community services and productive use."
The CAN is a global network of over 1,000 non-governmental organisations (NGOs) from over 110 countries working to promote government and individual action to limit human-induced climate change to ecologically sustainable levels.