The Permanent Secretary in the Federal Ministry of Environment, Mrs Ibukun Odusote, has urged non-governmental organisations, donor agencies and individuals to support the National Park Service in its conservation efforts.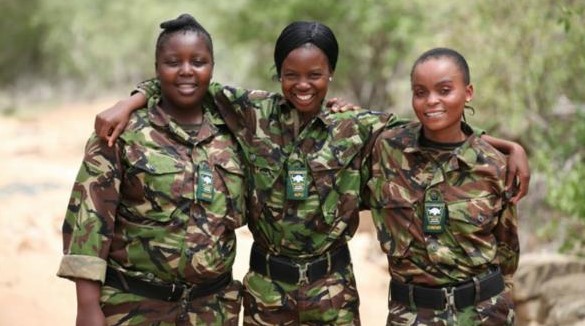 Odesote made the call during the 2019 World Rangers Day celebration in Abuja, with the theme "I Stand With The World's Rangers"
The World Rangers Day is celebrated annually on July 31 on the anniversary of the founding of the International Ranger Federation (IRF).
The federation supports the work of rangers as the key protectors of parks and conservation.
The day is set aside to commemorate rangers killed or injured in the line of duty and to celebrate the bravery of those on the field.
The Permanent Secretary said rangers faced numerous challenges in the discharge of their duties which had led to loss of lives and being maimed.
Odusote said the rangers were under-paid, under-equipped, under-appreciated and under-staffed.
She however said that the present administration was interested in appreciating rangers.
"These rangers face numerous challenges of walking long distances under harsh weather, they get attacked by wild animals, poachers, illegal miners, herders which has led to maiming and loss of lives.
"The 2,081 staff strength of our rangers is far below the International Union for Conservation of Nature (IUCN) standard of protected area management.
"We have an administration that is interested in appreciating the rangers. So, I charge all directors of the various MDAs here to support the Rangers especially the families of those who have died in the line of duty."
She made a personal commitment to the Conservator-General on behalf of her family to support one child of a deceased ranger through school.
The Conservator-General, National Park Service, Ibrahim Goni, said record from the IRF state that a total of 1,027 rangers had lost their lives in the last 10 years across the globe.
Goni said Nigeria accounted for 27 out of the figure, adding that there was the need to reflect on the sacrifices made by rangers by honouring the fallen heroes and celebrating the ones still undertaking the task.
"It is however sad to note that they are under appreciated because they work in remote places so they are not captured by the cameras of the media.
"They work tirelessly and risk their lives to ensure our heritage is protected and conserved for prosperity."
Mr Ben Nwaobasi, the Board Chairman of the National Park Service, assured the rangers that their rights and privileges would be made available as soon as arrangements were completed
Dr Adekunle Ogunjimi, representative of the Wildlife Society of Nigeria, said Nigeria's game reserves were suffering, noting that many of them were non-existent.
Ogunjinmi therefore called on the permanent secretary to address the issues affecting the game reserves.
Highlights of the celebration include tree planting by the board chairman, inspection of guard by the permanent secretary and drama by the rangers.