Over 4,500 non-state actors from across the global economy have committed to halving emissions by 2030, joining the UN-backed Race to Zero campaign.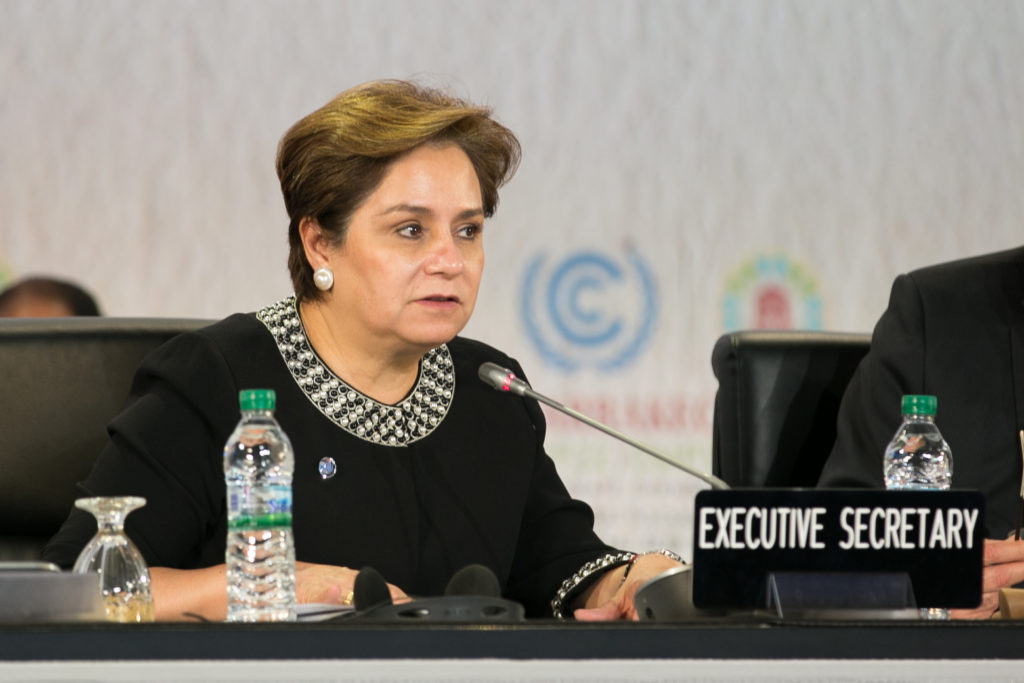 According to the UN Climate Change, these actors from over 92 countries recognise the value and the imperative of racing to a zero-carbon economy to build a healthier, safer, cleaner, more resilient world for generations to come.
One year since its launch, the campaign is said to have seen a tenfold increase in small and medium-sized enterprises (SMEs), a fivefold increase in the number of financial institutions and now includes 40% of FTSE100 companies, almost 1,000 cities and over 600 educational institutions committed to credible climate action.
Major new joiners include Google and Microsoft (through Exponential Roadmap Initiative), Apple, Pfizer and ENGIE (through Business Ambition for 1.5C); JLL and Visa (through The Climate Pledge), Minas Gerais through Under2; Nashik through Cities Race to Zero, and many more. See here for a full list of Partners and their members.
Patricia Espinosa, Executive Secretary of the UNFCCC, said: "At COP26 the world must lay the ground for a decade of transformational climate action. What the Race to Zero has shown – in just one year – is that there is unprecedented momentum among non-state actors to achieve that goal and deliver the promise of the Paris Agreement as rapidly as possible.
"I applaud the more than 4,500 companies, cities, regions, financial, educational and healthcare institutions that have joined, and urge the rest of the world to join us as we work to halve emissions by 2030."
Non-state actors are already delivering change
With less than five months left until COP26, actors are racing to implement their commitments to provide our best hope of delivering on the promise of the Paris Agreement. Decarbonising as fast as possible is not only a societal obligation, but crucially a commercial expectation and the only future path to growth.
Alok Sharma, COP26 President-Designate, said: "In just over a year, the Race to Zero has become the gold standard for ambitious climate action and I am proud to be joining the UNGC and world leaders to mark this anniversary. We all need to work together to make the necessary changes and we know action from companies encourages bold commitments from countries. This clear display of support for ambitious climate action across the global economy is critical to delivering a successful COP26 and to limiting the global temperature rise to 1.5C."
Gonzalo Munoz, Chile COP25 High Level Climate Champion, said: "Our partners and members are racing to halve emissions by 2030. This global coalition of leading initiatives demonstrates the positive impact of radical collaboration and inclusive multilateralism. We are inspired by the change already underway, but this is only the beginning: we all need to keep racing as fast and as far as each of us possibly can."
Christiana Figueres, Founding Partner of Global Optimism, said: "The Race to Zero is one year old – but decades in the making. We have a once-in-a-lifetime chance right now to realise the goals of the Paris Agreement. To do this we have to act in the present tense, activating every company, city, region, financial institution and individual to seize the achievement of the goal for net-zero emissions in a timely and appropriate fashion. In this decisive decade, the collective force of the growing Race to Zero community is the hope we need."
Nigel Topping, UK COP26 High Level Climate Champion, said: "Achieving net zero is an issue being discussed by citizens of the world, in articles across the media and in Citizens' Assemblies across the world. We learn and we succeed by coming together across the global economy and taking action. We call on you to help us shape the future of Race to Zero and to act now towards a healthier, safer, cleaner and more resilient future for the next generations."
Emma Howard Boyd, Global Ambassador for Race to Zero and Race to Resilience, and Chair of the UK Environment Agency, said: "Ahead of COP 26, we need to ensure that the race to net zero runs hand in hand with the race to resilience. Climate shocks like droughts, crop failures and storms affect people's health, drive inequality and disrupt economies. Preparing for these can provide skills, jobs and opportunities for nature recovery, but resilience to these shocks is still too reliant on the public purse. Unless we change this, the economic recovery we so badly need could melt in a heatwave or wash away in a flood."