The Vice-President of the Nigerian Institute of Quantity Surveyors (NIQS), Mr Olayemi Shonubi, on Tuesday, January 22, 2019 urged the Federal Government to encourage researches into the modernisation of mud houses in the country.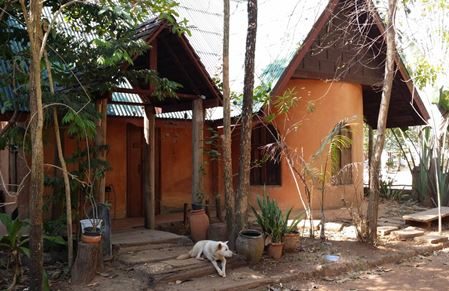 Shonubi told the News Agency of Nigeria (NAN) in Lagos that the mud could be molded into bricks for the building of modern houses.
The NIQS chief suggested that brick-blocks could be designed into inter-locking shape, so that there would be no need for cement to bind the bricks.
According to him, the country has enough mud and other materials that can be used in building construction, adding that such material will be sourced locally at affordable cost.
He said that if government leverage on such initiative, the cost of housing in Nigeria would reduce.
"Mud houses are cheaper to construct; as a result, it can be produced in large quantity because mass house production is what the country needs, to be out of the housing deficit.
"There is virtually no component used in the construction of the building that cannot be sourced within the country," he said.
Shonubi said there was need to expand the capacities of the industries involved in the production of local building materials from sources like bricks, clay, concrete products, and timbers among others.
According to him, houses constructed with mud and other indigenous building materials are more economical, durable, better and easier to maintain compared to the ones built with cement and imported materials.
"With mud houses, there is no need for extra expenses to install air-conditioner because during heat period, mud houses are constantly cool.
"While a cemented block house generates heat particularly during the dry season, a mud house is conducive all-round the year," he said.
By Lilian Okoro