It is no longer business as usual at Propertymart Real Estate Investment Limited, where home seekers now no longer have to wait till after making full payment to become bona-fide property owners.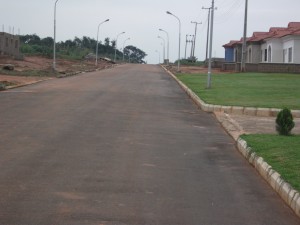 Hitherto, land in the firm's "City Park Estate 1" could be purchased via the allocation of plots to subscribers after the payment of the entire value of the land. The estate is located at Ofada in Mowe within the Papalanto axis in Ogun State.
But the rules have been changed and a subscriber can now get physical allocation after only the initial deposit of the entire cost of the land is made. The innovation also entails the subscriber having the privilege to choose his/her plot(s) before initial deposit, as well as being allowed to commence building construction on the land even while still making subsequent payments.
Under a special price offer of N799,999, an intending beneficiary is expected to make an initial deposit that is 30 percent of the total cost. The balance is spread over 12 months. After the special offer period lapses, a plot would sell for N1, 149,999, which is required to be paid outright.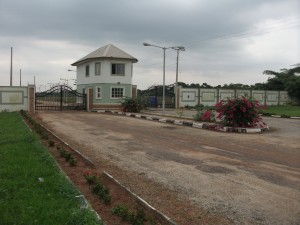 The road network, electrification, as well as perimeter fence are already in place, according to officials of Propertymart, who stated that the special offer would close by the end of September this year.
Managing director, Adeyinka Adesope, said, "Propertymart has changed the rules in its quest towards addressing real estate development challenges and making home ownership more convenient and affordable.
"Consequently we have introduced physical allocation to prospective customers while they are still paying for their plot(s), which is as flexible as paying for 12 months. As the environment changes, customers get more enlightened and it is important to yield to customer request."
City Park Estate 1 is Propertymart's fifth project. Previously inaugurated projects are Palms Gardens, Mowe-Ofada; Mainland Gardens, Mowe-Ofada, Palms Gardens, Abuja; and CitiView, Arepo.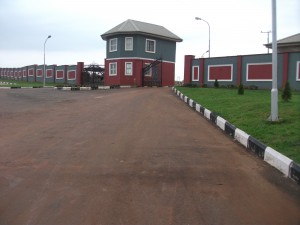 Estates like City Park Estate 2, Mowe-Ofada; The Grenadines CitiView, Arepo; and The Grenadines Lokogoma, Abuja have been introduced after City Park Estate 1.
While City Park 1 is just opposite Mainland Gardens, City Park 2 is located close to Palm Gardens, all at Mowe-Ofada, Ogun State.
All the estates have made remarkable progress in terms of infrastructural facilities development, such as roads, drainage channels, as well as powerline cabling. Prototype houses have also been built to showcase the house types earmarked for the scheme.