Nigeria has taken up a campaign to build the capacity of national planners in order to strengthen the integration of climate change in national development plans and strategies. The initiative is based on a training module developed by the United Nations Development Programme (UNDP) office in partnership with the Department of Climate Change (DCC) in the Federal Ministry of Environment (FME).
According to the organisers, the training will be rolled out in the states to strengthen the country's readiness and properly position it towards accessing the Green Climate Fund (GCF). This will likewise ensure that the facility is effectively utilised in alignment with national priorities. The training will also equip beneficiaries with the necessary skills for mainstreaming climate change into national and sub-national development programmes.
The GCF is a fund within the framework of the United Nations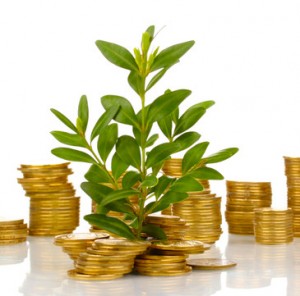 Framework Convention on Climate Change (UNFCCC) founded as a mechanism to transfer money from the developed to the developing world, in order to assist the developing countries in adaptation and mitigation practices to counter climate change. The GCF is based in the new Songdo district of Incheon, South Korea. It is governed by a Board of 24 members and initially supported by an Interim Secretariat.
At a recent forum held in Abuja at the instance of the FME, UNDP, Economic Policy Analysis Centre (EPAC) and the National Planning Commission (NPC) to kick-start the scheme, policymakers and private sector players were given practical guidance on how climate change adaptation can be mainstreamed into development plans and strategies as part of measures to deal with impending climate threats in the country.
Participant trainees included representatives of FME, NPC, Energy Commission of Nigeria (ECN) as well as Ministries of Trade & Investments, Finance, Foreign Affairs, Health, and Women Affairs.
Director, CCD of the FME, Dr. Samuel Adejuwon, stated: "Let me reiterate that the ministry is committed to continuous delivery of robust leadership on national climate change governance and synergy with all stakeholders."
Executive Secretary of the NPC, Ntufam Fidelis Ugbo, said that the Commission is determined to strengthen its on-going partnership with the FME and other relevant stakeholders in: promoting green growth through the global renewable energy system; adaptation of the protocols to Nigeria's ecological uniqueness; pollution control and waste management; management of land degradation and desertification; environmental governance, sustainable use and conservation of natural resources; strengthening of institutional capacity of the relevant agencies, such as National Oil Sill, Detection and Response Agency (NOSDRA), National Environmental Standards and Regulations Enforcement Agency (NESREA) and National Emergency Management Agency (NEMA); and actualisation of the full implementation of the Great Green Wall (GGW) Programme in the frontline states of Kebbi, Sokoto, Zamfara, Katsina, Jigawa, Kano, Yobe, Borno and Gombe.
His words: "I wish to add that the issue of impact of climate change is not political, but a developmental issue that must be addressed collectively.  This was amply demonstrated by the 2012 floods which resulted to a huge human and material loss to the nation.  The impact provided a learning point for the nation.  It has become imperative to incorporate lessons from climate change in the design and implementation of our various development plans."
Participants however lamented that awareness on issues of climate change is very low especially amongst vulnerable groups. They likewise frowned at the weak political will to drive climate change issues as well as a weak funding mechanism and institutional framework.
They urged government to put in place a system of dissemination of data and to embark on human and infrastructure capacity building for all aspects of mainstreaming climate change into national development.
The trainees clamoured the deployment of appropriate methods for the development of functional and sustainable database, adding that an elaborate advocacy and awareness programme should be embarked upon.
They resolved: "A coordinating institution should be established to oversee the mainstreaming of climate change into development activities. Apart from promoting activities that enhance energy efficiency and conservation, partnership should be strengthened with development partners, organised private sector and non-governmental organisations (NGOs).
"The authorities should also promote activities that will support green economy, increase industrialisation and reduce pollution and greenhouse gas (GHG) emissions. While establishing adequate funding mechanism, appropriate technologies should be developed for sound management of non-biodegradable and biodegradable wastes from 'cradle' to 'grave'."