Medical experts believe that mental health indicates the level of psychological wellness or absence of mental illness in somebody.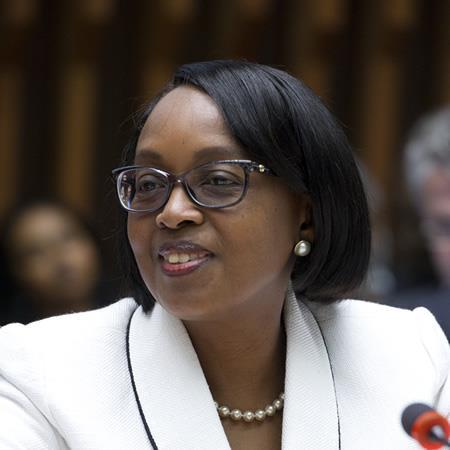 According to them, it is a psychological state of someone who is functioning at a satisfactory level of emotional and behavioural adjustment.
They note that mental health, therefore, needs the same attention as physical health to live a healthy and meaningful life.
In spite of this, stakeholders in health sector observe that in most cases, attention has been given to physical health through policies and laws; focusing on individual's or communities' physical wellness with little or no consideration for mental healthcare.
They note that this development has caused increase in the number of people affected and others who are living with various forms of the mental disorder as they are afraid to seek help.
For instance, the World Health Organisations (WHO) says more than 800,000 people worldwide commit suicide every year due to mental health condition characterised by abnormal thoughts, emotion, behaviour and relationships with others.
The organisation said 75 per cent of suicides occur in low and middle income countries, emphasising that mental disorders and harmful use of alcohol contribute to suicides around the world.
In her message to mark the 2017 World Mental Health Day, Dr Matshidiso Moeti, the organisation's Regional Director for Africa, therefore, urged employers globally to treat mental health illnesses with the same urgency and seriousness as physical illnesses.
Moeti said that mental health was often neglected as a key aspect of employees' health, noting that an estimated 10 per cent of the employed population globally had taken time off work because of depression.
She urged employers to modify risk factors for stress in the workplaces, create an organisational climate that promotes wellbeing and creativity to facilitate care for those who need it.
Moeti also urged employees to take steps to learn the signs and symptoms of a mental health problem and engage in prevention including talking about it.
"The relationship between workplace stress and poor mental healthcare is well established but mental health is often neglected as a key aspect of employee's health.
"Symptoms such as difficulties in concentrating and making decisions cause significant impairment in productivity at work.
"At least, 50 per cent of people with depression do not receive treatment; and in African region, lack of information, stigma and cultural issues are significant barriers that prevent people from seeking help,'' she said.
She called for individual and collective efforts towards addressing the causes and consequences of work-related stress.
Moeti also recommended mental health-friendly workplace programmes and practices that promote employees' wellness and work-life balance.
She reiterated the critical impact of mental health problems on economic development, observing that productivity loss from absenteeism was substantial and appeared to be increasing.
Concerned by this comment, stakeholders in the health sector in Nigeria, therefore, urged agencies of government and international donor organisations to pay more attention to mental healthcare in the country.
Dr Olusola Ephraim-Oluwanuga, Chief Consultant Psychiatry at the National Hospital, Abuja, said there were more people with mental health problems than those living with HIV and AIDS and other diseases.
She expressed concern that more attention was even paid to people living with HIV and AIDS than those with mental health disorders.
She noted that the Federal Government had continued to rely on the eight mental health institutions available across the country without finding ways to expand service delivery.
"Since the colonial era, we have had eight psychiatric hospitals in the country only and this is where most of the resources concerning mental health are deposited.
"We are all aware that only this number of institutions cannot serve the large populace adequately.
"Imagine that there is one institution in Maiduguri and that is all for the north-eastern part of the country.
"There is also only one in Sokoto and that is all for the north-western part; state hospitals and teaching hospitals are supposed to have psychiatric departments.
"There is need for outreach posts in local governments so that these services can be extended to people at the grassroots,'' Oluwanuga said.
She said that pockets of crises experienced in the country and around the world have reinforced the need to give more attention to mental health and the development of mental healthcare services.
Oluwanuga said that with each crisis, the number of individuals who suffered psychological trauma increased, observing further that at least one in four persons suffered some form of psychological trauma.
She, therefore, called for the implementation of the mental health policy to strengthen institutions and improve service delivery.
"Mental health is as important as physical health but you find that agencies of government and international organisations focus more on catering to the physical needs of the people rather than mental needs.
"Nigeria has mental health policy, but this policy is not being implemented; this is not a document that needs reviewing because it is in line with global health practices,'' Oluwanuga said.
Irrespective of this, Mr Omotayo Hamzat, an official of the WHO, promised the commitment of the organisation to support non-governmental organisations and civil society groups to addressing issues of mental healthcare in Nigeria.
Similarly, President Muhammadu Buhari in his electioneering in 2015, made some promises to improve the health sector.
He promised an improved life expectancy, increased number of physicians and increased national health expenditure per person per annum.
He also promised to increase the quality of all federal government-owned hospitals to world- class standard within five years.
Although fulfilling some of the promises are faced with many challenges, concerned citizens insist that with stakeholders' goodwill and the commitment of the Federal Government to ensuring an enviable health sector, mental healthcare will receive a boost.
By Yashim Katurak, News Agency of Nigeria (NAN)