The Paris Climate Change Agreement set the course for the world to shift to a sustainable energy future, placing renewables at the cutting edge of the necessary transformation of the energy sector.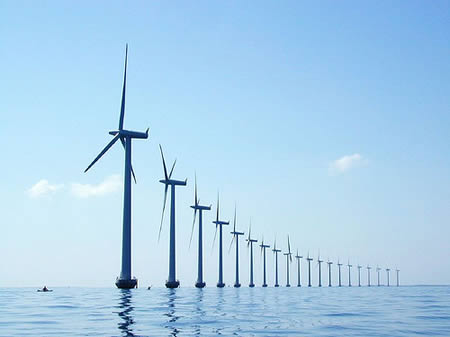 The costs and benefits of transitioning to a clean energy future have been the subject of much debate. New analysis from the International Renewable Energy Agency (IRENA) highlights the recent, sometimes rapid cost reductions for solar and wind power technologies, thus showing the solid business case for renewable power generation in an increasing number of markets.
IRENA's cost-analysis report 'The Power to Change: Solar and Wind Cost Reduction Potential to 2025' contains the good news that technology innovations, increased competition and pressure on supply chains will continue reducing the costs of solar and wind power and could see the cost of electricity for these technologies fall by between a quarter and around two-thirds by 2025.
This latest analysis comes on the heels of IRENA's Innovation Week (IIW) on "The Age of Renewable Power," held from 10 to 13 May 2016 in Bonn, Germany, which provided a global platform for thought leaders, technical experts and policy makers to share their vision on transitioning to a low-carbon future.
During the event, which was attended by 238 participants from 41 countries, IRENA mapped out current innovation for the power sector, and explored the complex relationship among different kinds of innovation and how they depend on policy.
Important partners participating in the meeting, bringing unique technical knowledge to the table, included energy companies ABB and E.ON, the German metrology institute (PTB), Siemens, the International Electrotechnical Commission (IEC), the European patent office (EPO), the European Organization for Nuclear Research (CERN) and the German aerospace centre (DLR).
The fact that the IRENA Innovation Week (IIW) took place back-to-back with the UN Bonn Climate Change Conference allowed climate experts to engage in a key energy discussion, and the findings of IIW 2016 were subsequently put to good use in informing the climate discussions. IIW 2016 findings were also presented during the UNFCCC Technology Executive Committee (TEC) sessions.
The message that emerged from the discussions is that the technology to push a global renewable energy transformation in the next two decades is already here, but more innovation is needed in policy formulation and business models.