Britain's Prince Harry said on Wednesday, October 24, 2018 that climate change was a daily threat for people of Fiji and announced scholarships to study the problem.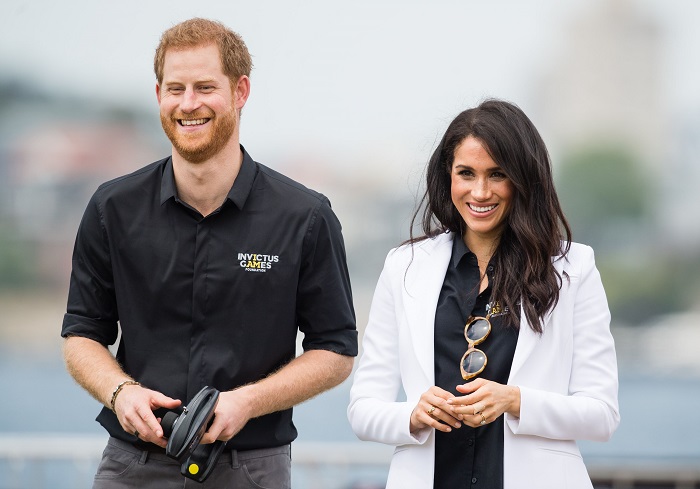 Prince Harry made this known as he toured with his wife Meghan, Duchess of Sussex, on a visit to the South Pacific in Suva, Fiji, on the frontline of global warming.
The royal couple was, however, mobbed by crowds waving British and Fiji flags on the second day of their visit to the former British colony of some 300 islands, where villages moved to higher ground to seek safety from rising seas.
Harry told students at University of the South Pacific in Fiji's capital, Suva, that "one of the greatest challenges is undoubtedly climate change, and all of you living here are confronted with this threat in your daily lives.
"You're actually experiencing changing weather patterns, ferocious cyclones and rising sea levels, particularly in places such as Tuvalu and Kiribati, and you've been living with this for many years, way before the world actually started talking about it."
Fiji, which holds the presidency of COP23, the 23rd annual conference of the parties to a landmark UN climate agreement, led a push for the developed world to cut carbon emissions to limit rising temperatures and seas.
Worldwide, sea levels have risen 26 cm (10 inches) since the late 19th century; UN data shows, prompting plans to move more than 40 villages to higher ground in Fiji.
The issue is seen as a security problem in the region.
Fiji was devastated in 2016 by Cyclone Winston, the strongest storm ever in the southern hemisphere, which killed 44 people and caused 1.4 billion dollars in damage, a third of Fiji's gross domestic product.
If temperature rises cannot be limited to 1.5 degrees Celsius (2.7 Fahrenheit) above pre-industrial levels, swathes of Arctic ice would melt, coral reefs would be all but wiped out and wild weather worsen, according to a UN report.
Harry, Queen Elizabeth's grandson, announced four British-funded scholarships for studying the issue at universities in Fiji and the Caribbean, while Meghan stressed the importance of women's education in her first speech of their tour.
The couple, who are expecting a child, have proved very popular in Fiji, drawing cheering crowds at every engagement.
A brief visit by Meghan to a market in Suva drew thousands of onlookers, with many of them waving flags, cheering and singing as she inspected stalls selling fruit, vegetables and handicrafts.