On December 15, 2022, the United Nations Resident Coordinator in Nigeria, Mr Matthias Schmale, delivered a keynote address at the "Post COP27: Race to Net-Zero via Social, Environmental and Economic Sustainability" organised by Creative Youth Community Development Initiative, in partnership with LG Electronics Nigeria and The Art Hotel Lagos. In his presentation, he lauuded the Solution17 model for the actualisation of Agenda 2030 for Sustainable Development
The event is a follow-up to the "Just Act" campaign held during the United Nations Global Week to #Act4Sdgs on September 2022, in partnership with LG Electronics. The campaign, which utilises Art, Movies and Music towards Net-Zero Emission, was launched with a focus on Food Security, Decent Work, Clean Energy and Waste to Wealth. Excerpts: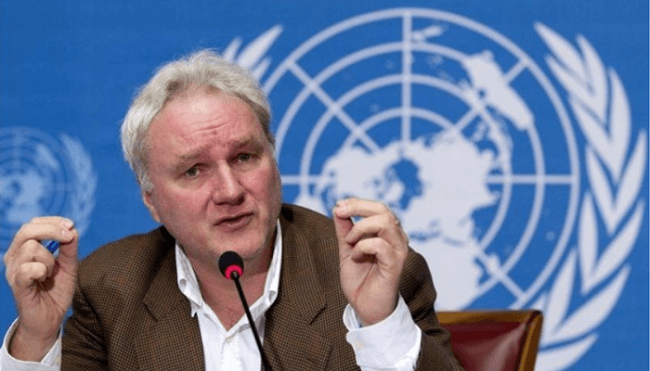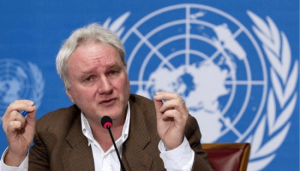 Allow me to virtually stand on established protocol and wish you all a good afternoon in Lagos and online. I'm delighted to deliver this virtual remark on behalf of the United Nations System in Nigeria at this important post-COP27 Dialogue. I thank you very much on behalf of the UN, the Creative Youth Community Development Initiative, and other partners for organising this timely event.
We appreciate your efforts towards achieving the 2030 Development Agenda, the related Sustainable Development Goals, and particularly your Solution 17 model, which seeks to harness, Nigeria's valuable energy and untapped creativity to solve the most pressing issues of our time.
Undoubtedly, the climate crisis, I'm sure we all agree on that, is the defining challenge of our era, and its impacts are already being felt across vulnerable communities around the globe. We also all know that while Africa has accounted for only two to three per cent of global greenhouse gas emissions, it is suffering excessive damage and losses to its biodiversity, food production, lives and livelihoods, and economic growth. And sadly, Nigeria, in this regard, is no exception.
We are having this meeting, this Dialogue, in the aftermath of catastrophic flooding across many Nigerian states, and you all know what was involved. Over 1.3 million people, for example, were forced to leave their homes because of the flood. So, it is beyond doubt that climate change is happening and is already affecting millions.
There is also enormous climate cost; climate change already costs 100 billion per annum. That is a significant slice of GDP as it stands, and without proper climate action, the estimates suggest it will rise much more significantly in the future. So, it's clear for the UN, as I'm sure for all of you, that if we are to realise or to support and play a role in realising the development aspirations of the Nigerian people, the time is now for urgent climate action and accelerated efforts.
In this respect, it was a relief to see an important step towards climate justice taken at the recent COP27 in Egypt; the decision to create a Loss and Damage fund was unimaginable only a few months ago. The fund is a much-needed political recognition that all populations who suffer the most must be helped. It is a promising first step, but it is just a first step. It has to be operationalised, and an empty fund is a little value of much value. So, the next step will likely happen before the end of March 2023, with the inaugural meeting of a transitional committee tasked with making recommendations on how to operationalise the fund.
We also saw some significant progress on adaptation at the conference in Egypt, with governments agreeing on a way forward, for example, for the global goal on adaptation. This will conclude at COP28 and inform the first global stocktake, improving the resilience of those on the front lines of the climate crisis. We are aware that new pledges of more than $230 million were made to the adaptation fund, and this will help some of the most vulnerable communities around the globe adapt to climate change through very concrete, specific solutions. Another promising development at C0P27 was the launch of the African Carbon Markets Initiative, a partnership which includes Nigeria's carbon credits, a largely untapped, innovative finance model on this continent.
Nevertheless, our Secretary-General, Antonio Guterres, said we have not yet left the emergency ward regarding climate change and action. So, much homework is left after COP27 and little time to tackle climate change. We must also follow a whole-society approach. And again, this meeting is significant in that respect. It is not the responsibility of one person, one organisation, or one sector alone. We all have a role to play, including the private sector, which is critical in investing in clean energy technologies, scaling renewables, and building a circular economy.
It includes, of course, civil society, academia, and individuals. And one of the roles of these three is to raise awareness. Of course, that's important, but also to move on, propose innovative solutions, put pressure on advocacy, and demand actions from leaders. In our case here in Nigeria, it includes the government, which must continue to be in the lead in providing the necessary policy frameworks and incentives to drive the transition to clean energy and expand mitigation and adaptation initiatives.
And it, of course, must include the UN system. And we do remain fully committed. I know this on behalf of the 19 UN agencies in Nigeria who are trying to support the government in its various efforts to address climate change, including, for example, the implementation of Nigeria's pathway to achieving net zero emissions by 2060.
The UN already provides technical expertise, financial resources, and capacity building through several environmentally focused programs, such as the Great Green Wall, the REDD+ project for reforestation, and the Hydrocarbon Pollution Remediation Project in Ogoni land.
In closing and in thanking you again for this opportunity, our world is clearly in a race to net zero, a race, as our Secretary-General frequently underscores, we cannot afford to lose. We all have a stake in the fight against climate change, and we all have a role to play. Let's work together to ensure that Nigeria plays its part and can play its part in tackling the most defining challenge of our time lifetime.