As climate activists, negotiators, policy makers, and world leaders warm up in anticipation for the COP22 climate negotiations slated for November in Marrakech, Morroco, there is wide apprehension that pro-fossil fuels negotiators are busy scheming their usual shenanigans deals – observers believe is capable of truncating successful conduct of the global summit.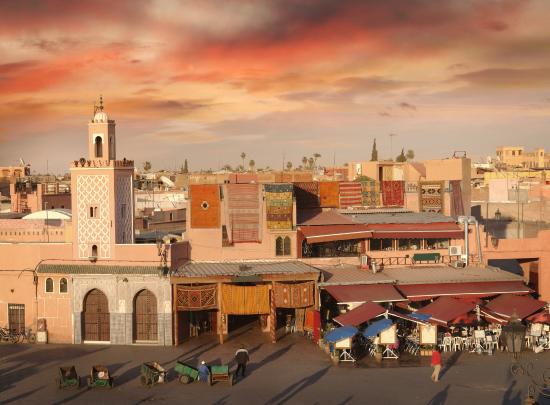 Based on past antecedents, Conferences of the Parties (COPs) have failed woefully; except Paris COP21 which managed to give a ray of hope – despite obvious interference and sponsorship gestures by pro-fossil fuels industrialists. The tangible success recorded was attributed to massive clarion calls on restricting the influence of fossil fuels industries in the two-week negotiation.
The entirety of the fossil industry unabatedly indulges in hazardous oil sand exploration, shale gas fracking and coal fired plants, which are strategically stationed across the globe. There are irreparable atrocities being committed by the fossil fuel industry, which is characterised by exponential increase in atmospheric carbon emissions and other poisonous gases. These collectively hasten depletion of earth's shield (ozone), ignite the impact of global warming and fuel the tendency for earth to warm above 1.5 degree Celsius. However, the UN Framework Convention on Climate Change (UNFCCC) in conjunction with over 190 countries, is fully committed and devising means of repressing average global temperature rise to the barest minimum.
What is puzzling is how the conglomerates comprising the pro-fossil fuel industry keep sponsoring a conference convened in mapping and striking their businesses into perpetual oblivion. Evidently, this should be seen as a bait towards enchanting the conference organisers and participants to jettisoning their mission of facilitating just transition to renewables.
The Framework Convention on Tobacco Control (FCTC) of the World Health Organisation (WHO) – in an effort to holistically address conflict of interests between tobacco industry and that of public health policy – has decisively dealt with Tobacco Industry's obstructions by imposing mandatory penalties for lobbyists paying for conferences while also banning them from partaking in public health policy deliberations. This is commendable approach has yielded positive outcomes in tobacco control advocacy.
In the same vein, there is a compelling need to replicate such feat in COP22. Sequel to the unending yearly conflict of interests witnessed by the fossil fuel industry and UNFCCC, this could best be sorted out by formulating and strictly implementing similar policies by banning pro-fossil fuels from conferences and curtailing their excesses. Through this, the fight for a just transition to 100 percent renewables would be easily achieved without a glitch.
Another pertinent conflict of interest that greatly hampers just transition to the renewables, which needed to be proactively dealt with is Double Standards Syndrome. UNFCCC should be watchful and at alert, as far as any of the world leaders — who signed the Paris Agreement continues to embark on fossil fuel projects; COP gatherings are likely not to yield any positive result soon.
There is an urgent need to adopt stiffer penalties by extending the sanction gestures to those reneging on their promises – if there is sincere commitments to rescue the planet earth from further destruction.
The conglomerate of pro-fossil fuel's interference and Double Standards Syndrome by World leaders would not only impede the conference progress, but also spell a doom for the whole world. These are the two thorny bones in the flesh that UNFCCC must rise up to proactively address.
By Abayomi Joseph Odewale (@ODEWALEAbayomi)