World's most expensive player, Paul Pogba, has dedicated the Europa victory over Ajax to victims of Monday's attack in the city of Manchester, England.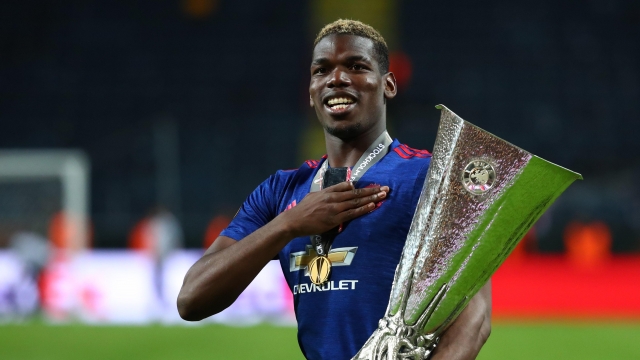 Pogba, who starred for Manchester United, scored one of the two goals that ensured that the British team triumphed over the Dutch side in Stockholm, Sweden on Wednesday, May 24, 2017.
He said that his goal and his team's victory were for the 22 people who were killed by a suicide bomber, following a concert at the Manchester Arena.
Pogba and Henrikh Mikhitaryan scored in each half to earn a United victory on Wednesday. Pogba, who returned to Old Trafford from Juventus last summer for a world record fee of £89 million, saw his shot from the edge of the box deflected in off Davidson Sanchez in the 18th minute.
Club mate midfielder, Mikhitaryan, flicked the ball in from close range for his sixth goal in the Europa League this season, three minutes after the break.
United's victory in Stockholm means the club has now won all three of Europe's major competitions, having previously won the Champions League three times (in 1968,1999 and 2008) and the Cup Winners Cup in 1991.
The Europa League is the second major trophy of José Mourinho's debut season in charge, having also won the League Cup in February.
By Felix Simire