The Lagos Chapter of the Association of Town Planning Consultants of Nigeria (ATOPCON) on Thursday, October 19, 2017 urged the Federal Government to delete the Land Use Act from the nation's Constitution.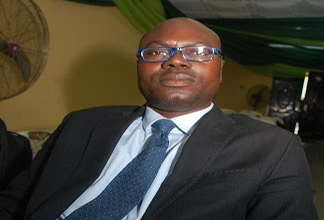 Its Chairman, Mr Omotayo Awomosu, gave the advice while speaking with the News Agency of Nigeria (NAN) in Lagos.
He said that removal of the Land Use Act from the constitution would make positive impacts on the building construction industry and possibly restore investors' confidence in the sector.
He said that the removal of the Act would reduce the rigid constitutional procedure for its amendment such that it could easily be amended to suit the current realities.
According to him, stagnation of the sector is as a result of the land ownership system which concentrates too much power in the hands of state governor.
"Some of the governors often exploit this for private economic and political reasons to the detriment of other parties.
"When it was promulgated in 1978 as the Land Use Decree, its main objective was to open land to development by individuals, corporations, institutions and governments.
"But over the years, the implementation of the law/Act has strayed from its main objectives.
"Provisions, which require procurement of Certificate of Occupancy and granting of governor's consent to alienate (transfer ownership), among others, have been cumbersome and have adversely affected economic and business activities.
"Let the Act be struck out of the constitution to stand as an ordinary legislature which can easily be amended. And let every state be allowed to independently determine its land tenure system," Awomosu said.
He said that the Act/law was based on a wrong assumption that the governor, as a trustee, would act in the utmost interest of the people.
"The law should provide that all citizens shall have a right to land as property and also have the power to convey same at will.
"There is no need for any governors' consent before I can transfer the land I inherited from my fore-fathers to the desired beneficiary.
"The protocols and cumbersome process of seeking the consent has hindered the socio-economic development of the nation and thrown up a new land-owning class, different from the traditional landowners," he added.