The Abia State Chapter of the Nigerian Institute of Town Planners (NITP) has urged federal and state governments to act urgently to minimise air pollution in the country.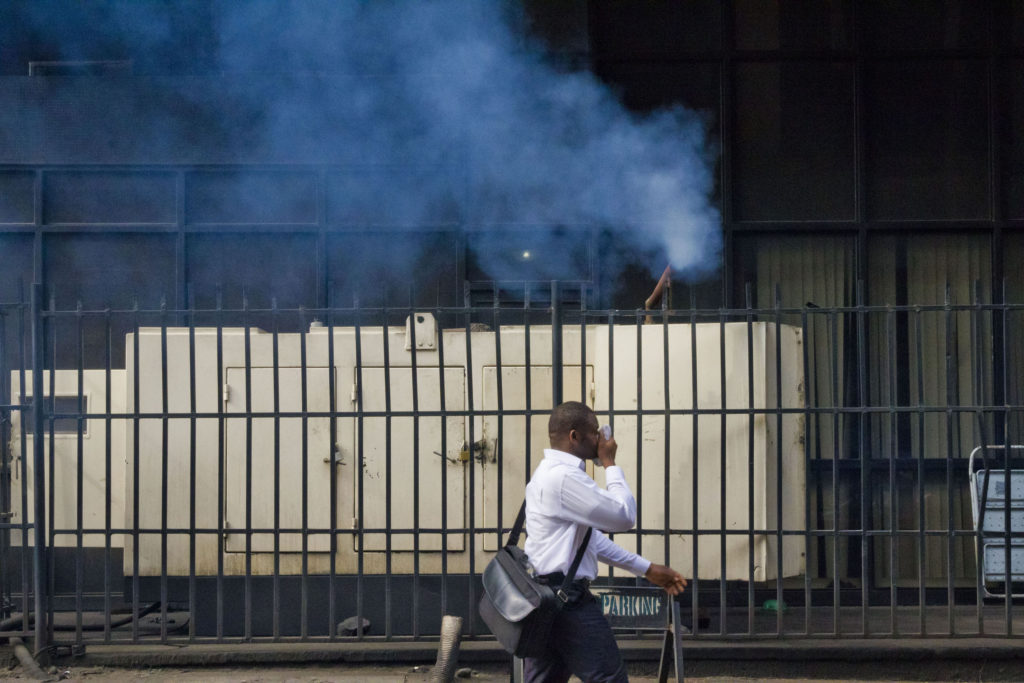 NITP Abia Chairman, Dr Nelson Nwosu, made the call on Wednesday, June 5, 2019 in Aba while speaking with the News Agency of Nigeria (NAN) on the World Environment Day.
Nwosu said that air pollution harmed the environment and damaged human health.
He said the need to address air pollution had become critical as Nigeria was ranked among countries most affected by air pollution.
Nwosu said the United Nations World Environment Day commemorated every June 5 is a time for governments to take stock and actions to check human activities that harm the environment and endanger human lives.
He said the rate of environmental degradation occurring now had placed humanity on the verge of a greater danger than it was earlier in the last century.
"Human lives are now at risk of respiratory and cardiovascular diseases, nose and throat damage, reproductive organ damage, liver, spleen, blood and nervous system damage and eyes irritation through air pollution.
"Emissions from different types of transport systems, the burning of fossil fuels, industrial production, forest fires, aerosol (perfumes and air fresheners) use and radiation are some of the main causes of air pollution.
"These air pollution sources release gases and substances that are toxic to the environment as well as to human beings.
"The most harmful of these are: tropospheric ozone (O3), sulphur dioxide (SO2), nitrogen dioxide (NO2), benzo (a)pyrene (BaP) and suspended particulate matter (PM),'' he said.
Nwosu called for the education of members of the public on environmental matters and the need for good sanitation measures to increase conscious efforts aimed at minimising air polluting activities.
He suggested adoption of affordable measures and use of clean energy techniques in transportation and other industrial processes by governments and individuals to check air pollution and its consequences.
Nwosu said adequate empowerment of environmental agencies to enable better environmental management through provision of equipment, funding, training and re-training of staff would help curtail air pollution activities.
He noted that the immediate inauguration of Town Planning Consultants to prepare Physical Development Plans for urban and rural areas across the nation would help to check environmental degradation.
He also suggested the aggressive recruitment of town planners into public institutions to monitor and enforce relevant statutory provisions for city management.
Nwosu said time was running out for Nigeria, hence the need to urgently develop a blueprint with action plans to check air pollution and save Nigerian victims of the scourge.
By Ijendu Iheaka