Dr Piman Hoffman of African Climate Reporters has said that persons with disabilities are worst hit by climate change and all the challenges associated with environmental degradation.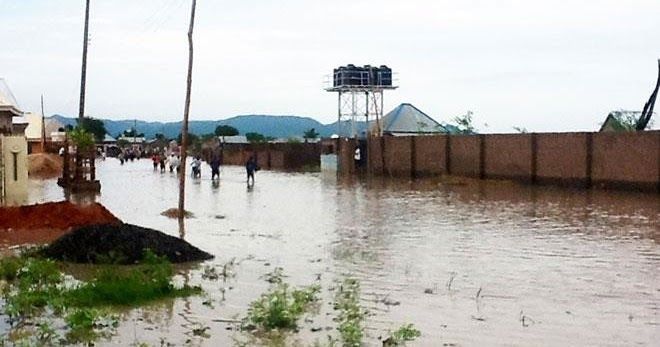 Hoffman made the observation on Thursday, October 10, 2019 when officials of three NGOs visited the Kaduna Rehabilitation Centre on advocacy of ensuring green environment as part of campaign to tackle climate change.
The NGOs include African Climate Reporters, Teku International Farm and Beyond the Border of Disability.
"We came as a team to share these trees to change the environment of the school. This is the first time we are coming to school of people with special needs to educate them on issues related to environment," Hoffman said.
The team leader and Executive Director, Teku Farm International, Malam Ibrahim Salisu, said the visit was to educate the hundreds of students at the centre on the importance of tree planting.
Salisu said the initiative was necessary because by their nature, people with disabilities are worst hit by environmental degradation.
"We decided to come to the school with plenty of tree seedlings and we will plant it with the students, and also teach them various ways of taking care of them.
"There is lack of trees in the school and that is why we came. We also want to educate you on the dangers of global warming and deforestation.
"We want to change the atmosphere of the school; trees play a very important role in the life of humans and other living organisms," Salisu added.
Comrade Rilwanu Abdullah, National President of Beyond the Border of Disability in Nigeria, said that it is time to include persons with disabilities in the fight against climate change and environmental challenges.
Abdullahi said persons with disabilities are being left behind even though they are the worst hit by all forms of natural disasters.
"We need to include people with disability in raising more awareness on environmental challenges and global warming," he said.
Responding, Director, Kaduna State Rehabilitation Board, Mallam Haruna Yakasai, expressed delight over the effort of the NGOs.
Yakasai said it was the first time any NGO visited the centre to educate students with special need on issues related to climate change and environmental challenges.
By Hassana Yakubu