Ahead of the 22nd Session of the Conference of the Parties (COP22) to the United Nations Framework Convention on Climate Change (UNFCCC) that commemces in Marrakech, Morocco on Monday (November 7, 2016), civil society leaders from diverse constituencies around the world have voiced their concerns that countries are not doing enough to prevent catastrophic levels of global warming.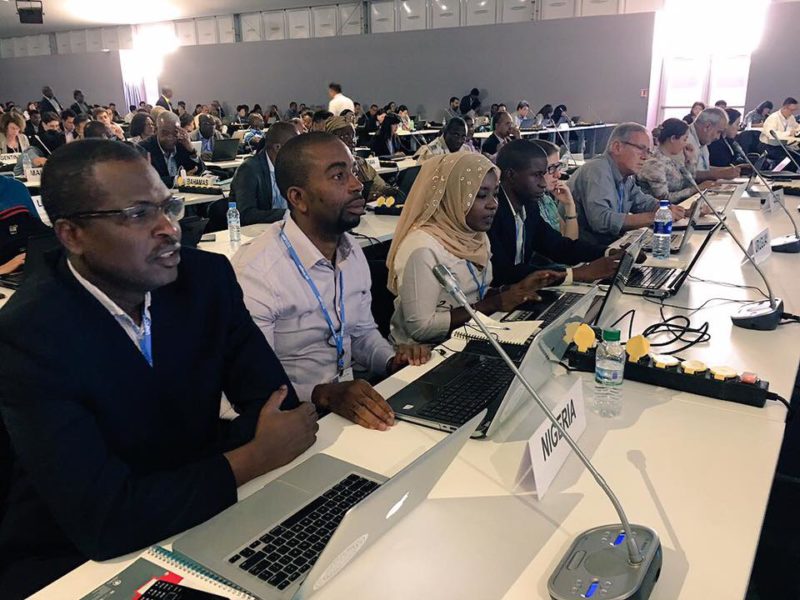 The Paris Agreement entered into force on November 4th, a day after the United Nations Environment Programme (UNEP) released its annual Emissions Gap report, which analyses emissions reductions pledges by countries against current temperature targets. The Report found that if the Paris pledges are implemented fully the world will still see temperatures increase up to 3.4°C this century, a rise which has been described as "incompatible with an organised global community."
The conference in Marrakech will see developed countries face the familiar challenge of needing to raise their levels of short-term climate targets and finance, which the Paris Agreement did not address. Scientists consider steep emissions reductions in the current decade as the key to achieving a just transition to a low-carbon global economy.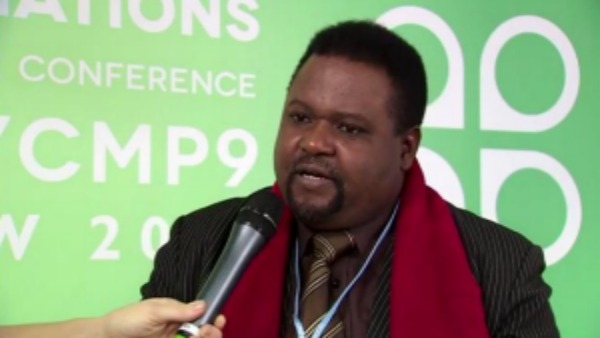 Augustine Njamnshi of the Pan-African Climate Justice Alliance (PACJA), which has member groups across the continent, notes: "The good news of the Paris Agreement is not so much in the early entry into force, because negotiators still have a long way to go in terms of figuring out the details of how it will be implemented. The good news is in the ambitious initiatives that have been launched as a result of the momentum generated. In Africa, we have the AREI which if rolled out properly can make a significant contribution to both emissions reductions and poverty eradication. In Marrakech, Governments have to go further and take the good example of AREI global."
Asad Rehman of the England, Wales, and Northern Ireland group of the global Friends of the Earth federation, says: "UNEP's report paints a bleak picture of hunger, floods and people being forced from their homes as we hurtle towards a devastating 3.5°C warming of the planet. The reality is that governments are drinking in the last change saloon when it comes to keeping the world safe from the worst impacts. Rich countries celebrating the Paris Agreement becoming law, whilst failing to deliver the ramp up of the critical pre-2020 action makes their Paris promises extremely hollow and sets us on a suicidal dash for disaster."
Lidy Nacpil of the Asian Peoples' Movement on Debt & Development, a regional alliance of dozens of movements, community organisations, coalitions, NGOs and networks: "The UNEP Emissions Gap Report shows a shortfall of 14 gigatonnes of emissions reductions which really tempers the jubilation around the Paris Agreement. However, the reason there is an emissions gap in the first place is because developed countries ave refused to do their fair share of the global effort. The Paris Agreement clearly shows this with the low targets and lack of financial pledges. What they are doing is forcing the least responsible for causing climate change to take on much more than their fair share of the effort, and pay for it too."
Meena Raman of the Malaysian-based think tank, Third World Network: "As we head into Marrakech, all the focus seems to be on the Paris Agreement. But that's last year's news story. This year we need to see real money flowing as climate finance – the "roadmap" put forward by developed countries is nothing more than a sleight of hand. Against estimated needs in the trillions, rich countries are promising $100 billion and having to resort to fudging the numbers even for that. Without finance the early entry into force of the Paris Agreement will be much ado about nothing."
Azeb Girmai of LDC Watch, a global network with focal points in all 48 Least Developed Countries, states: "People in the Horn of Africa are not celebrating the Paris Agreement. To them it is just a piece of paper. In Somalia, 40% of the population are now in need of food aid as a result of drought-this will only get worse and more frequent as temperatures rise, destroying more livelihoods and forcing more people to abandon their traditional lands. The Paris Agreement recognised the need to address these impacts and tasked the Warsaw International Mechanism to take on this enormous effort. Now it needs to resources to get to work."
Tamar Lawrence-Samuel, of Corporate Accountability International, stresses: "COP22 has been billed as everything from the 'action COP' to the 'implementation COP' but before any action can be taken or plans can be implemented, Parties must first address the elephant in the room: big polluters. At COP22, Parties will lay the groundwork needed to advance a policy that protects the implementation of the Paris Agreement from the influence of groups representing Big Oil, Gas, and Coal. Addressing these conflicts of interest will help to ensure that policies on every other issue, from finance to adaptation to loss and damage, will advance the interests of people and the planet, not corporate profits."