The Pan African Climate Justice Alliance (PACJA) has welcomed the move by the African Development Bank (AfDB) to withdraw from funding the controversial Lamu coal powered project.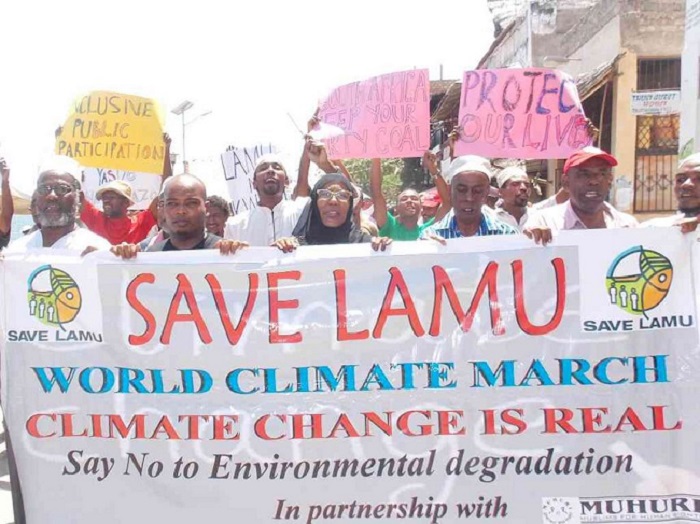 The withdrawal from funding of the 1050 MW coal power plant was made clear in the publication of an environmental and social impact assessment done on the project in May.
In a statement shared with the media on Thursday, November 14, 2019, PACJA Executive Director Mithika Mwenda welcomed the AfDB choice and was glad that the decision had been made public.
Dr Mithika called on China and all the other organisations still interested in seeing the project continue, to pull out, and help people shift to newer, renewable and safer energy.
"This is a victory, not only to the Lamu people, who have faced all manner of intimidation and profiling by vested interests, but also to the anti-coal movement across Africa and the world, who have been urging governments to abandon fossil fuel and revert to renewables as the most sustainable and climate-friendly energy sources," said Mithika.
The coal powered project has been put on hold courtesy of a ruling by the Kenyan National Environment Tribunal, which found that AMU Power, an investor, had not done proper Environmental and Social Impact Assessment. This, when the Kenyan National Environment Management Authority, had cleared AMU Power to continue with the project.
The Lamu community has been opposed to the project and besides lodging a case in court, was also actively involved in street and other protests, supported by several Civil Society Organisations, PACJA being one of them.
PACJA has, through its Africa Coalition for Sustainable Energy and Access, coordinated by Augustine Njamnshi, been championing universal access to cleaner and renewable energy.
Mithika urged the Kenyan Government to also make its way right on clean energy.
"As we celebrate the AfDBs withdrawal from financing the Lamu Coal Project, we wish to urge the government to address conflicting gaps in the country's policy and legal frameworks that provide avenues for promoting investments and use of coal," said Mithika.
The coal powered project is supported by the Kenyan Government, the law and several other organisations.