The Senior Project Officer of National Coalition on Gas Flaring and Oil Spills in the Niger Delta (NACGOND), Dr Benjamin Ubleble, has called for increased awareness campaign on climate change at the grassroot level.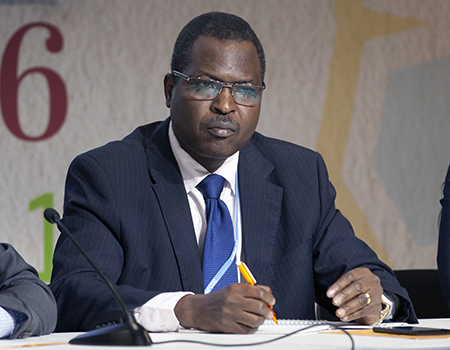 Ubleble made the call on Thursday, November 14, 2019 in Umuahia, Abia State, during a workshop organised by NACGOND, in collaboration with Foundation for Environmental Right Advocacy and Development (FENRAD), on the theme, "Community sensitisation on adaptation to climate change in Abia."
He said that communities ought to be educated on the best strategies for building resilience towards climate change.
Ubleble said that efforts had been made in evolving policies to tackle climate change, adding that the efficacy of such policies could be felt through community level sensitisation.
He said that the programme focused on assisting rural dwellers to understand that their activities could play a major role in causing climate change as well as the importance of adapting to better life patterns.
"We expect that at the end of the day, the level of their awareness will change.
"This is the reason that informed our decision to choose to educate community leaders in Abia.
"These leaders will be the vanguards of our objective of helping communities build resilience to climate change," Ubleble said.
In his address, Mr Nelson Nwafor, the founder of FENRAD, hoped that the participants would take advantage of the workshop to learn more about the challenges of climate change in Abia.
Nwafor said: "I believe that the deliberations which will take place at the workshop will produce solutions to the climate change challenges in the state."
In his remark, Mr Arisa Kalu, an Official of Abia Ministry of Petroleum, described the theme of the workshop as apt.
Kalu also said that the topic was an important determinant of socio-economic growth.
He called for intensive advocacy to address the challenges of climate change in the region, in order to reduce the resultant environmental degradation and other issues to the barest minimum.
In his lecture, Mr Ikechukwu Ukaegbu, the Desk Officer in the Department of Climate Change, Ministry of Environment, said that it was imperative to apply adaptation measures at the grassroot level.
Ukaegbu said that climate change could be effectively managed through a bottom-top approach because of the first-hand impact of climate change on rural dwellers.
He highlighted the need to expedite action in creating environmental awareness platforms at the grassroot level because of its numerous benefits to society.
He called on relevant agencies to implement a climate change action plan that would boost disaster risk management at the community level.
In an interview with newsmen, a participant, Mrs Ngozi Ogidi, described the workshop as impactful.
Ogidi said that she had learnt something meaningful that she could teach other women in her community.
"The workshop is interesting and educative," she said, adding that it had increased her knowledge about climate change and the adaptation measures for addressing it.
By Ihechinyere Chigemeri-Uwom