The Nigerian Railway Compound in Ebute-Metta, Lagos was, many decades ago, a beehive of activities for intra- and inter-city rail travellers. It bubbled with life and a cacophony of rail traffic and human bustle.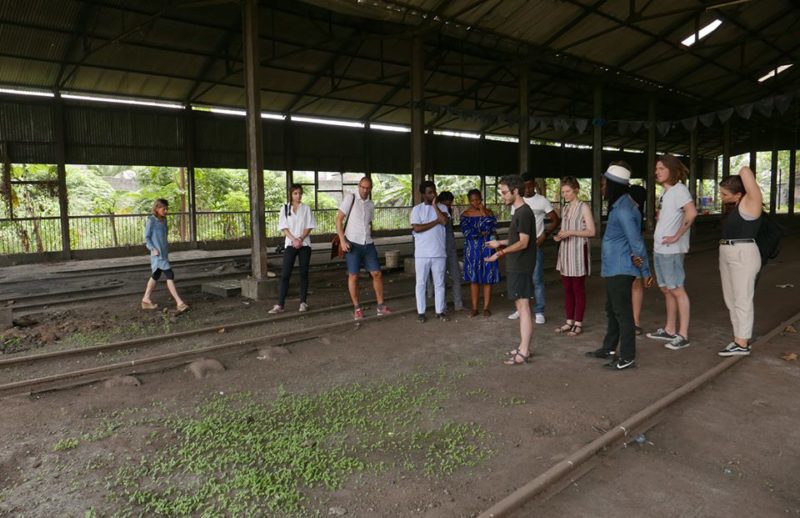 But, today, it has become a shadow of its former self – derelict and disused. The once famous yard is now home to the destitute.
Succour is however somewhere around the corner, thanks to a group of young local and international conservationists who appear determined to preserve a national heritage that was once a symbol of the nation's honour, pride, and courage.
Apparently, they plan to breathe a fresh life into the old, broken-down facility.
Courtesy of the Lagos-based Heritage – a Nigerian historical and environmental interest group – several groups are collaborating to actualise the dream.
Indeed, an interdisciplinary team of students of architecture and art, architects and artists teamed up on the project, the results of which will be presented on Saturday, February 25, 2017. They are operating as the (a)FA Lagos Legacy.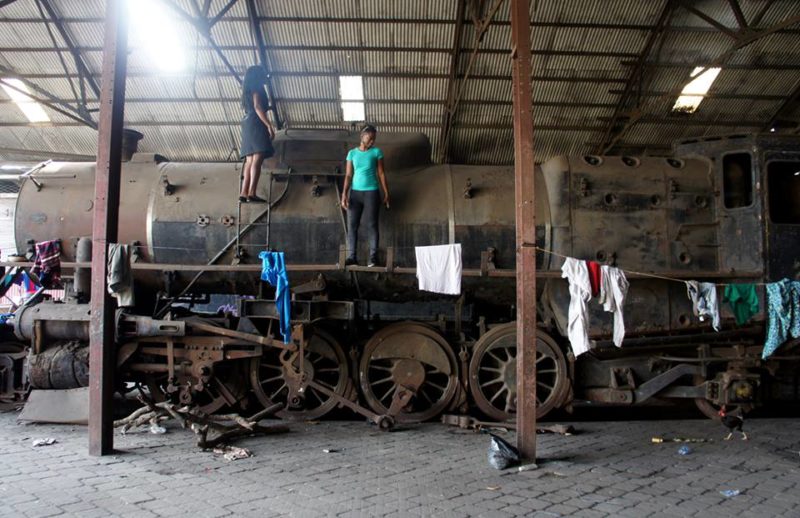 "We have been investigating the Nigerian Railway Compound in Ebute-Metta, Lagos, a large open space within the city with several unused or barely used spaces, such as its running shed," say the promoters. "Based on the notions of Heritage, Terrain Vague, and Scale we mapped the fragility, beauty and potentials of the given site."
Some of those involved in the initiative include: Adeola Olagunju, Aderemi Adegbite, Baerbel Mueller, Cansu Ergün, Frida Robles, Jon Krizan, Katerina Joannides, Mathias Juul Frost, Stefanie Theuretzbacher, Stephanie Rizaj, Tito Aderemi-Ibitola, and Toms Kampars.
The (a)FA Lagos Legacy lab is a joint project by (applied) Foreign Affairs, Institute of Architecture University of Applied Arts Vienna with Legacy 1995.
Formed in 1995 by a group of professionals, Legacy's objective entails the gathering of committed people for the common cause of preserving and promoting the character and appearance of historic monuments, the environment and cultural entities in all parts of Nigeria.
Legacy 1995 is based within the Nigerian Railways compound in Ebute-Metta, Lagos, with its headquarters at Jaekel House, Legacy's running shed is also located within the compound.
The (applied) Foreign Affairs is a laboratory of the Institute of Architecture of the University of Applied Arts Vienna, investigating spatial, infrastructural, environmental and cultural phenomena in rural and urban sub-Saharan Africa. It is headed by Baerbel Mueller.
The project is being supported by the University of Applied Arts Vienna, the Embassy of Austria in Abuja and the Goethe Institute Lagos.