The Ogun State Government has called on "Baales" and other community leaders in the three senatorial districts to partner government in tackling nefarious activities of illegal loggers in the state-owned forest reserves.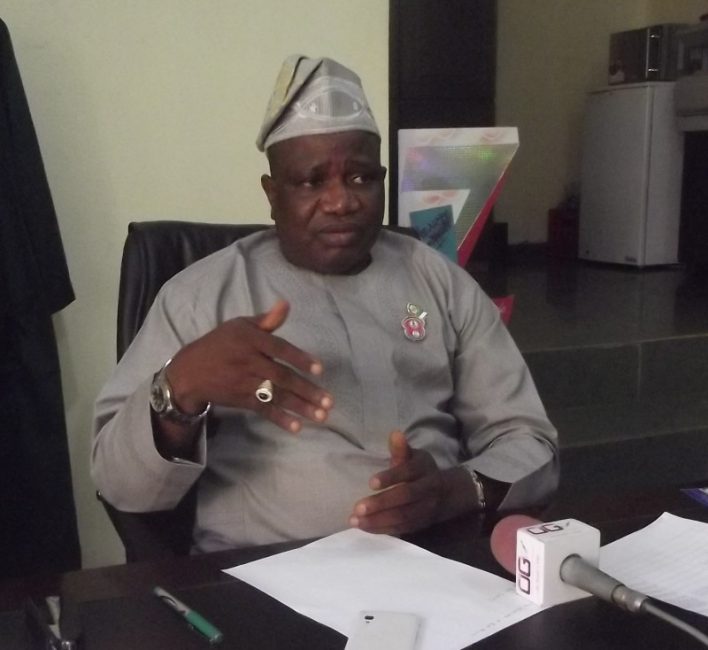 Commissioner for Forestry, Kolawole Lawal, made the call recently during an interactive session with the State Council of Baales in the ministry's conference room, Oke-Mosan, Abeokuta, the sate capital.
Chief Lawal said the illegal activities of timber merchants and the level at which forest reserves had been depleted was worrisome, adding that this has necessitated the call for joint efforts of the Chiefs and government to secure the reserves.
He explained that some Chiefs especially those residing within the reserves tend to collude with illegal loggers to perpetrate unlawful acts, adding that some of them illegally demarcated government land to cocoa farmer and also construct permanent structures in the reserves which are against forestry law.
"Forestry law does not permit installing Chiefs in the reserves but the state government felt that, for proper monitoring of the reserves, someone must direct the deeds of the loggers; however if Chiefs fail to perform, government will not hesitate to dethrone such Chief," Lawal said.
Responding, the Chairman, Ogun State Council of Chiefs, Chief Odeyinka Adisa, cautioned Baales especially those at the enclaves to desist from any act capable of tarnishing their image, warning that any Chief caught engaging in illegalities would be expelled from the council.
In a related development, the state government has implored residents to embark on massive tree planting in order to combat climate change and enhance proper gaseous exchange between man and its environment.
Chief Lawal gave the charge during an interactive session with journalists in commemoration of the International Forests Day, themed: "Forest and Energy".
Lawal said the importance of trees to human existence cannot be over-emphasised as, according to him, it helps to absorb carbon dioxide and release oxygen which human beings need for breaking carbohydrate to simple sugar, apart from protecting the environment from climate change.
He added that trees provide shade, water purification and help to control natural disaster such as landslide, hurricane and flooding.
The Commissioner therefore urged the people of the state to participate actively in tree planting and desist from deforestation, illegal tree felling and bush burning.