The Hydrocarbon Pollution Remediation Project (HYPREP) is targeting no fewer than 1,200 indigent Ogonis in its free medical outreach in Khana Local Government Area of Rivers State.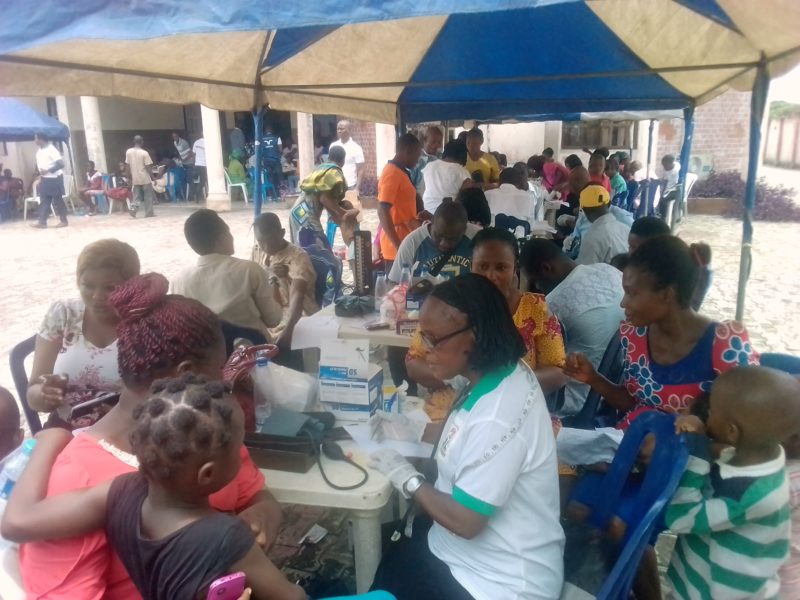 The Project Coordinator of HYPREP, Dr Marvin Dekil, said this while flagging-off the second phase of the exercise on Monday, April 16, 2018 in Taabaa community.
He said the exercise was to prevent, detect and treat victims of hydrocarbon pollution in Ogoniland in line with the recommendations of the United Nations Environment Programme (UNEP) Report.
"The health outreach is the first step toward the implementation of the initial stage of the Health Impact Study as recommended in the UNEP Report on Ogoniland.
"The exercise will be carried out in the four local government areas that make up Ogoniland for a period of eight days.
"Over 6,000 patients with different ailments were treated and surgeries performed in the first phase of the outreach in 2017.
"In this second phase, we will carry out general consultations, dental and eye treatment and surgical operations among other medical services.
"This is a continuation of what we started in 2017; to provide medical services to the communities as well as gather more data for our health impact study," he said.
Dekil said that President Muhammadu Buhari approved the second phase of the medical outreach and directed kick-off of the remediation process in the next couple of months.
He said the project would soon provide potable drinking water to communities affected by years of environmental degradation in the areas.
According to him, the water supply system and services that will be provided will meet World Health Organisation's standards.
"Also, we will in the coming weeks launch HYPREP's Livelihood Intervention Programme that seeks to expose indigent Ogoni women and youths to skills for wealth creation," he said.
Mr Lergborsi Pyagbara, the President of the Movement for the Survival of Ogoni People (MOSOP), urged the people to exercise patience in the clean-up project.
He said the clean-up exercise might not be successful without the restoration of the means of livelihood  of  the people  and remediation of the  immediate health challenges they are  facing.
"The medical outreach programme is a welcome development and it is something that we feel should continue across the length of the clean-up exercise," he said.
Pyagbara blamed the delay in the clean-up to bureaucratic bottlenecks in the Federal Ministry of Environment and demanded for an independent and autonomous HYPREP.
By Desmond Ejibas