Youths in the North-East region of Nigeria have advocated for the establishment of climate change in schools' curriculum and green environment climate clubs to enhance literacy and awareness, respectively on the environment to help develop ethics on good environmental practice at an early stage.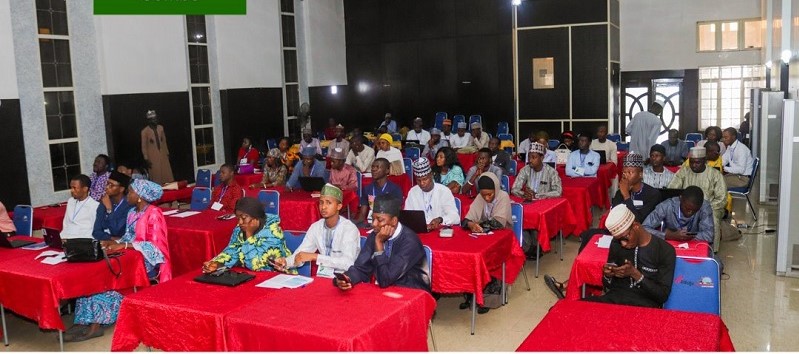 Rising from a two-day North-East Zone Youth Climate Incubation Hub organised by the Federal Ministry of Environment in partnership with the United Nations Development Programme (UNDP) from August 29 to 30, 2019 in Gombe, Gombe State, the participants in a communiqué recommended that embracing innovative and environmentally friendly ways is the best approach to sustaining the environment and fighting climate change in the region.
According to them, Boko Haram insurgency, use of firewood, use of chemical substances in farming, lack of environmental literacy, improper waste management and lack of enforcement of environmental laws have direly affected the region in terms of land destruction, standard of living, deforestation, flooding, carbon emission, food insecurity and posed more climate change dangers.
Speaking earlier via Zoom, Director, Department of Climate Change at the Federal Ministry of Environment, Dr Peter Tarfa, stated that the participants' ideas will be harnessed into a national document and forwarded as the country's presentation at the United Nations General Summit.
"As you come in with innovative ideas, it is our responsibility as the focal voice on climate change to interact with you and be able to harvest these ideas," he said.
Stressing further, Dr Tarfa noted that government would continue to partner with youths because the future of actions on climate change is squarely on the shoulders of the youth.
Also, in his submission via Zoom, Mr Muyiwa Odele of the UNDP Nigeria Country Office noted that the youths' voices would continually be heard and also used in shaping the policies of the country in climate change.
"Ideas rule the world so, we believe that your ideas will shape the future of climate change," he assured the participants.
In his submission, erstwhile Special Technical Adviser to the Minister of Environment, Dr Ishaku Mohammed, who noted that the government is passionate about the effect of climate change in the North, stated that the youths represent the future and, therefore, their energy and ideas would aid the country attain an environmentally friendly future.
In an interview with EnviroNews, a participant and staff of Environmental Care Foundation (ECF) representing Adamawa State, Blessing Yakubu, lauded the hub, stating that the forum had reinforced the need to continue sensitising communities in the North-East of the dangers of human activities that are major contributors to climate change in the region, in order to address the menace squarely.