The North-East Development Commission (NEDC) says the proposed 10-year master plan will address poverty and infrastructure deficit in the war ravaged region.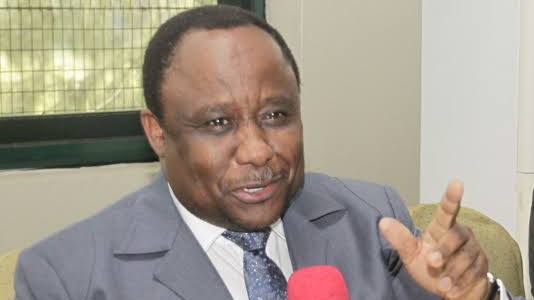 Mohammed Alkali, Managing Director, NEDC, stated this at a stakeholders' consultative meeting on the proposed North-East Stabilisation and Development Master Plan (NESDMP), on Saturday, March 19, 2022, in Damaturu, Yobe State.
Represented by Mohammed Jawa, Executive Director, Administration and Finance of the commission, Alkali said the master plan was designed to accelerate social and economic development of the region as well as time and cost of implementing them.
He said the commission, which was mandated to recover and stabilise the region from the devastating effects of the insurgency, organised the meeting for bottom-up policy formulation and implementation.
The Managing Director listed participants of the meeting to include lawmakers, security agencies, community and religious leaders, civil society organisations (CSOs), persons living with disabilities, women groups and judicial officers.
Alkali said the resolutions of the meeting in Yobe and five other states in the region would be harmonised into a draft plan to be presented for validation.
In his remarks, Prof. Umar Bobboi, Chairman, NESDMP Steering Committee, said the master plan, if completed, would serve as a comprehensive reference document for the state, federal government and development partners.
"It will contain 10 pillars, cutting across 16 sectors.
"So, it's a 10-year plan divided into four: recovery, renewal, expansion and sustainable development phase.
"States in the zone are not at the same level. Borno, Yobe and Adamawa will need more recovery, stabilisation interventions while Gombe, Taraba and Bauchi will need renewal and expansion," he said.
The Secretary to Yobe State Government, Alhaji Baba Wali, said that the issues to discussed in the meeting included security and peace building, social and human capital development, infrastructure, environment, economic development and institutional change.
He charged the participants to do justice to the topics to turn around fortunes of Yobe which was the second most affected state by insurgency.
By Nabilu Balarabe