H&M, IKEA, Filippa K and 20 other Nordic brands are said to have saved more than 6.7 billion litres of water, or the daily water supply of one for 134 million people, in less than seven years.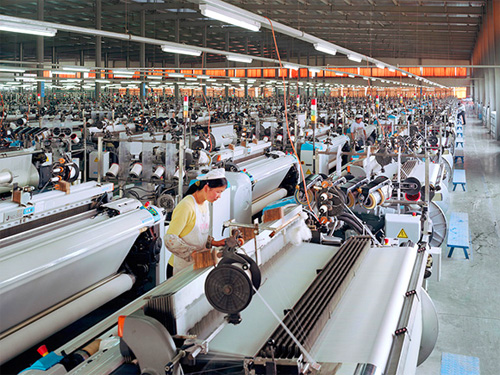 Under the guidance of the Sweden Textile Water Initiative (STWI), a programme driving global change towards sustainable textile and leather production, the factories have reduced water consumption and pollution while also improving their profits. Since joining the programme, participating factories have seen a return on investment of more than 240 percent over three years.
"We would not have been able to accomplish these amazing results on our own. Much of our success is due to the motivation of our suppliers and the support of STWI," said Elin Larsson, Sustainability Director for Filippa K.
STWI started as a pilot project in 2010, and has been fully operational since 2013. In 2016, the initiative expanded from 72 to 119 factories in India, China, Bangladesh, Turkey and Ethiopia. In 2017, STWI plans to expand to Hong Kong, Myanmar, Pakistan, Indonesia, Cambodia and Vietnam.
"STWI is a model for the entire manufacturing industry. By working closely with partners and their suppliers we have demonstrated that environmental sustainability is good business," said Rami Abdel Rahman, STWI programme manager.
"We are motivated by the continued success of the programme and will continue to empower sustainability champions who believe in our vision of driving collaborative global change towards sustainable practices," added Abdel Rahman.
"We are trying to encourage improvements that save water and energy and reduce the use of chemicals in all components of the production chain. This project shows that these goals can be achieved, even with increased profitability. We hope the market can learn from these positive experiences," said Mats Åberg, programme manager with the Swedish International Development Cooperation Agency (Sida).
In 2010, major Swedish textile and leather brands and the Stockholm International Water Institute (SIWI), with the collaboration and financial support of Sida, launched the Sweden Textile Water Initiative (STWI). The initiative aimed to gain a better understanding of the water challenges faced by the textile industry and finding the right mechanisms to address them.