Argentine legend, Diego Maradona has denied ordering Lionel Messi's four-match ban by FIFA over hefty suspension for outburst.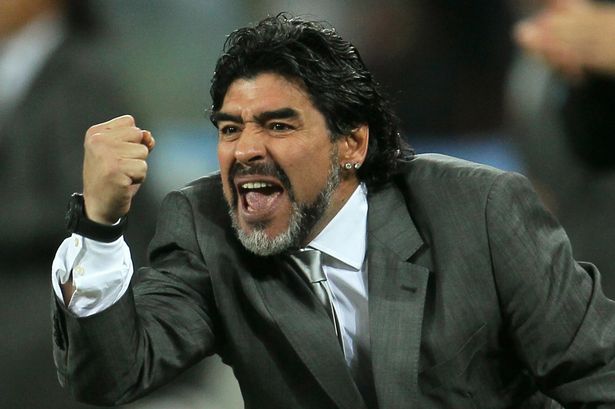 He told newsmen that it hurts him when they say he had an influence in Messi getting suspended for four matches. "I swore to God l knew nothing."
"I'm going to speak to FIFA president Gianni Infantino because it's terrible. Those who say I had something to do with Messi's suspension were part of Marcello Tinelli's group of people," he explained.
Maradona then goes on to compare Messi's alleged outburst with Zinedine Zidane's infamous headbutt of Marco Materazzi in the 2006 World Cup final. He insists that Argentina making their way to Russia 2018 is now a serious doubt, as Messi's ban has thrown the country's hope of reaching the World Cup into disarray.
Lionel Messi was accused of saying to an assistant Referee "fxxx off, your mother's a Cxxx."
He, however, denied verbally abusing the official and claimed he swore "to the air."
He was said to have insulted the official during the match Argentina and Chile on March 23, 2017 as part of the qualifying competition for the 2018 FIFA World Cup in Russia.
As a result, Messi was suspended for four official matches and sanctioned with a fine of 10,000 Swiss francs.
The first match was between Argentina and Bolivia, played on March 28. The remainder of the sanction will be served over Argentina's subsequent FIFA World Cup qualifying matches.
By Felix Simire