Four Nordic countries, comprising Denmark, Finland, Norway and Sweden, have pledged their support for the efforts of Lagos State Government at transforming the mega city into a sustainable smart and green city.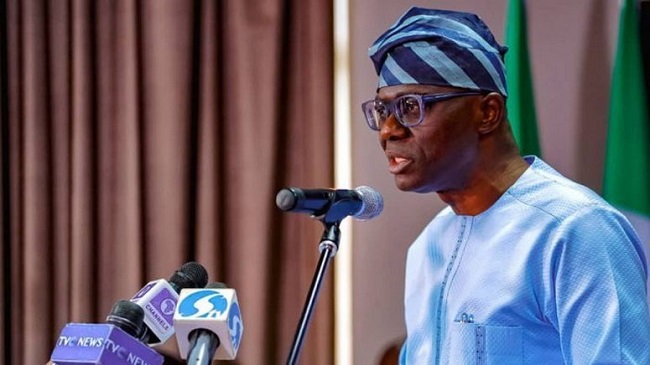 They made the pledge at the opening of a two-day Nordic-Nigeria Connect conference on smart and green city solutions for the mega city of Lagos on Tuesday, November 23, 2021.
The conference is focusing on how to develop a circular and smart economy with specific focus on waste and wastewater management, green energy, green transportation.
Speaking at the conference, Finland's Deputy Minister for International Trade, Ms Nina Vaskunlahti, said that Finland was more than ready to partner with Lagos in transforming into a green city.
According to her, Finland is a front runner in digitalisation and circular economy and home to one of the best educational systems in the world.
The Finnish minister said that smart cities were concerned with the use of scientific methods, data and technology to improve the life of citizens and develop cities in line with the Sustainable Development Goals.
"Lagos State took giant steps in becoming a large city and we are prepared to continue to collaborate to make it a fully digitalised city," she said.
Also, the Norwegian Minister of Foreign Affairs, Ms Anniken Huitfeldt, stressed the importance of the bilateral relations between Norway and Nigeria, adding that the Government of Norway viewed business promotion as a high priority task.
According to her, effective smart city solutions will be of immense benefit to the Nigerian people.
"We have enjoyed constructive cooperation in many sectors. Norway has a great deal to offer as the renewable energy companies continue to grow.
"We have cutting edge companies providing green transport solutions and are supporting these efforts of trade promotion by working hard to bring Norwegian technologies around the world," Huitfeldt said.
Similarly, Mr Steen Hommel, the Danish State Secretary for Trade and Global Sustainability, in a video message, said that there was enough room for collaboration between Lagos and Denmark on the "Green Agenda".
According to him, Denmark is at the forefront of sustainable innovation in areas of energy, food, agriculture and processing sectors.
"Lagos is the epicenter of Nordic commercial trade and we believe that going forward, much of the activities in the state would be shaped by the green agenda," he said.
In his remarks, the Ambassador of Sweden in Nigeria, Mr Carl-Michael Gräns, said that the pandemic posed several challenges and gave the opportunity to rethink and birth new opportunities to create smarter and more sustainable societies.
"We need to cooperate on different levels and of course businesses are at the heart of this because they provide the solutions.
"They have the competitiveness and the new technical solutions.
"What we can do as an embassy and government is to facilitate for these companies to expand and develop through this conference," he said.
He said that smart cities took time and resources to build, adding that Lagos was currently a huge city that required rebuilding in a smarter way.
"We talk about building back better and greener after the pandemic so we have to work on different levels which include the governmental, local and business levels," Gräns said.
Earlier, Gov. Babajide Sanwo-Olu said that Lagos was confronted with all the challenges facing large cities around the world such as transportation, waste management, housing, access to healthcare and education, jobs, the impact of climate change.
The governor said that Lagos State was doing a lot to promote innovation that would help mitigate its environmental challenges.
He added that there was a lot of work ahead in terms of educating the public about the responsible use and disposal of plastic.
"I believe that there is so much we can learn from one another, in terms of finding solutions to the many common challenges that we face, as economies, as cities and as countries," Sanwo-Olu said.
About 60 Nordic and 100 Nigerian companies are participating in the event focusing on waste and wastewater management, green energy, green transportation.
By Busayo Onijala and Esenvosa Izah