The Director-General, Nigerian Meteorological Agency (NiMet), Prof. Sani Mashi, says the agency increased the number of its weather stations from 53 to 100 in 2017 through collaboration with some Nigerian universities.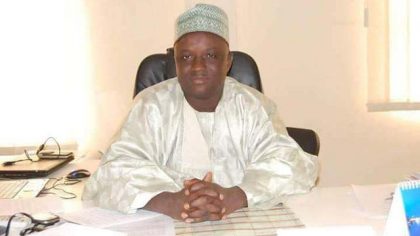 Mashi, in an interview with the News Agency of Nigeria (NAN) in Abuja on Sunday, January 28, 2018, said that NiMet also overhauled and upgraded about 36 weather stations belonging to those universities.
According to him, the major interests of the universities are teaching and research while the interest of NiMet is generating data that will facilitate national assignment.
"We took the option of partnering with institutions so that instead of going for brand new stations, we collaborated with educational institutions that already have these stations but are in poor shape.
"When we entered into partnership with the institutions, we completely overhaul and upgrade those stations and now we have established a joint ownership between NiMet and those universities.
"They are posting their staff and we can jointly manage those stations and any data we get we can adjust the data after subjecting it to certain processes.
"Through that way we have established a total of 36 brand new stations within the country which means our stations have now increased to 100 from 52.
"This is phase one and we are moving to the phase two because we have over 100 universities in the country.
"Our target is that we will cover all the universities after which we will go to polytechnics, then Colleges of Education and then to all Senior Secondary Schools,'' he said.
On internally generated revenue (IGR), Mashi said that it had always been the traditional source of funding for the agency, which according to him has been affected by recession.
"Like you know the main source of our funding are usually from the ticket sale, landing charges and then the other charges over data that NiMet is producing.
"The actual sources have really gone down, it means effectively that revenue has also gone down but we have aggressively improved our system of selling data within the agency.
"What we have done is to increase the tempo because, before it takes time to respond to request for data by users but now it has been made very effective.
"We have given it like a presidential order that any request that comes must be responded to within one or two weeks.
"Through that way we have been able to satisfy the needs of customers and it has significantly increased our revenue earning from the sale of data to those that are interested in it,'' he said.
Mashi said that NiMet had decided to improve on its infrastructure in 2018 through private investors' involvement as well as diversifying into other sectors of the economy other than aviation.
On the use of mobile phone to broadcast weather information, Mashi said the agency had already secured approval from the Nigerian Communications Commission (NCC) and contacted telecom operators.
He said that NiMet could not commence the mobile met application because it lacked the infrastructure to transmit directly to mobile phone users.
According to the D-G, the agency has concluded the feasibility study on potential users based on the advice of the operators who it is expected to enter into partnership with.
NAN recalls that NiMet had in 2017 announced its plan to allow weather information get to a large number of Nigerians through mobile as part of its efforts to enhance its revenue base.
By Sumaila Ogbaje