Professor of Geography with the Kaduna State University (KASU), Prof. Bala Dogo, on Monday, January 29, 2018 called for massive awareness campaign to enlighten the public on the negative impact of climate change.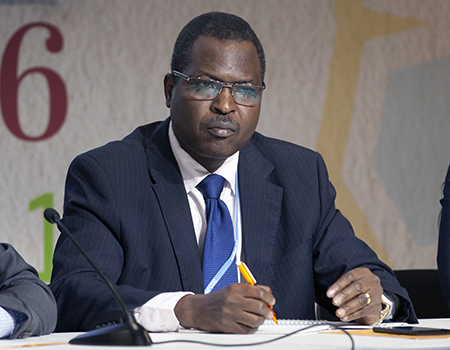 Dogo, who made the call in an interview with the News Agency of Nigeria (NAN) in Kaduna, said that the awareness campaign was crucial to mitigating the impact of climate change.
He called on relevant government agencies, nongovernmental organisations and other stakeholders to focus more on awareness creation, particularly in rural areas to efficiently manage climate change.
According to him, human activities in the environment to a great deal, impact negatively on the climate, as such people should be mobilized to stop activities that may lead to climate change.
He identified human activities like, deforestation, bush burning, building of houses and felling of tress for firewood among factors contributing to climate change.
"The impact of climate change is very visible from drying up rivers, to desertification and changes in weather condition with adverse effect on agricultural production and human health.
"As you might have noticed, rivers and streams of yesterday are either dry or have become ponds, speeding desert encroachment, particularly in Northern part of the country and gully erosion in Southern part of the country.
"Not only that, climate change affects grazing of cattle due to the disappearance of grasses and forest due to shortage of rainfall and human activity,'' he said.
Dogo called on people to have a change of attitude toward the environment by planting trees and reducing the use of firewood for cooking.
"We can positively impact on our environment if we can change our attitude from cutting down trees to planting of trees and using the right energy like solar energy that is not toxic to the environment.
"The Government must also play its role of instituting environmental friendly policies, particularly restricting gas flaring and other industrial emissions to help manage the ongoing changes in the climate,'' the professor said.
By Aisha Gambo and Philip Yatai