The Federal Ministry of Environment has advised Nigerians to help sustain and conserve the environment through planting of trees and also reduce wastage for the benefit of Nigerians.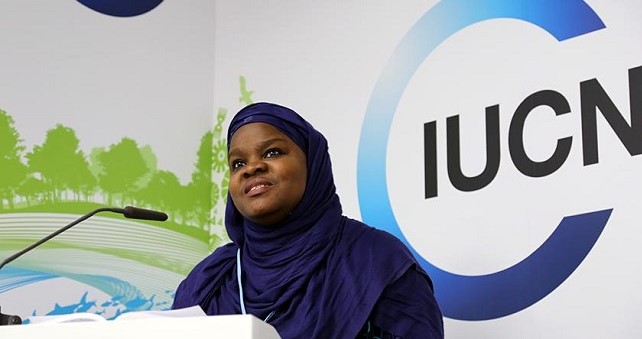 Deputy Director, Department of Climate Change, Federal Ministry of Environment, Mrs Halima Bawa-Bwari, gave this advice at a workshop to celebrate 2019 International Youth Day in Abuja on Thursday, August 8, 2019.
The workshop was on Skill-Share on Gender Sensitive Forest-Conservation for Women and Youth working on sustainable environment and Agriculture in Nigeria.
It was organised by Fresh and Young Brain Development Initiative (FBIN)/Alexijan Consults and Women Environmental Programme (WEP).
Bawa-Bwari said Nigerians needed attitudinal change toward conservation and to have environmental consideration on everything because every human activity impacted on natural resources and the environment.
"Trees provide oxygen which humans take in while absorbing the carbon dioxide we breathe out, and they equally absorb harmful emissions from cars and other dangerous industrial gases," she said.
She urged citizens to protect the environment in their little way, stressing that environmental protection was not restricted to government alone but for all Nigerians to be involved.
"What government does specifically is policy and regulations, but the real work is left for the people to implement.
"In the area of recycling of environmental waste, the result is still left for the average Nigerian who has the power to change the environment,'' she said.
In a paper presented on Gender Sensitive Community Forest Conservation, Restoration and Bio Energy, she highlighted the importance of forest to humankind.
"Forest is very important because it provides food, oxygen, ecosystem balance, soil conservation, timber and non-timber.
"Being gender sensitive is to ensure equity so that we can all contribute to sustainable development,'' Bawa-Bwari said.
Climate change, according to her, is increase in global temperature which came about due to various activities in the environment which release greenhouse gases, trapping heat from the sun without release.
She re-iterated the commitment of government to collaborate with civil organisations, NGOs and individuals to effect positive changes in the environment.
The CEO and Founder of FBIN/Alexijan Consults, Mrs Nkiru Okonkwo, earlier said the event was to raise consciousness on forest conservation.
Okonkwo said the organisation was looking at young people and woman coming out with a clear idea of what they wanted.
While challenging participants to transform waste products to bio products which could be used, she also tasked the audience on energy conservation in the homes.
"Whatever knowledge you gain, you should be able to transmit that knowledge to others,'' she said.
Mr John Baaki, Deputy Executive Director of Women Environmental Programme, gave an overview on why forests had to be conserved and the environment sustainably managed.
He said forest was an absorber and that tress absorbed the emitted carbons for the benefit of humans.
By Sylvester Thompson