Efforts to develop Natural Capital Accounts (NCA) for Nigeria has continued to gain traction as the Resource and Enviromental Policy Research Centre (REPRC) of the University of Nigeria, Nsukka (UNN) concludes a two-day training for technical staff from ministries, agencies, academia and private sector.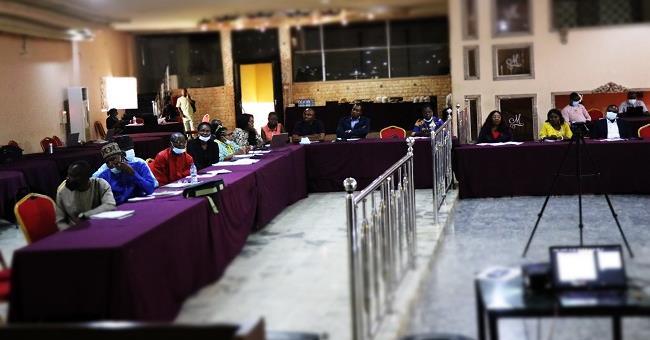 The training, which ended on Tuesday, August 31, 2021, was organised by REPRC, in collaboration with the Federal Ministry of Environment, with the support of the World Bank.
Speaking at the event held in Abuja, the Minister for Environment, Dr Muhammad Mahmood Abubakar, said that those trained would be part of the experts that would facilitate the development of different sectoral accounts for Nigeria.
The Minister said that the NCA project was necessary for Nigeria because the contributions of natural ecosystem to survival of Nigerians could no longer be ignored in the computation of national economic reports.
"If we are able to conduct our natural capital accounting properly and effectively mainstream it into national policies, it will attract attract investors in the various sectors and equally enhance our low carbon emission climate-resilient development," Dr Abubakar said.
He said that his Ministry would continue to provide necessary support to ensure that the natural capital accounts are develoled and mainstreamed into policy.
"Already, we are creating an in-house technical/expert group to facilitate this objective," the Minister, who spoke through his Technical Assistant, Dr Salisu Dahiru, said.
He thanked the World Bank and other development partners for their interests in the NCA project for Nigeria.
In his address, the Vice-Chancellor of the University of Nigeria, Prof Charles Igwe, said that natural capital accounting,following a System of Natural Accounts (SNA), is a globally acceptable standard which Nigeria should adopt.
The reason for the acceptability, according to him "is because the stock of capital, degredation of natural resources and ecosystem services are not generally accounted for in the GDP".
Prof Igwe, who spoke through the Deputy Vice-Chancellor Administration, Prof Pat Okpoko, commended the World Bank for supporting the NCA initiative for Nigeria.
He also thanked the Minister for Environment and the ministry for leading the initiative, promising that the REPRC-UNN would continue to provide scientific and expert support in the Nigerian NCA project.
The Director of REPRC, Dr Nnaemka Chukwuone, said that the main objective of the NCA project was to "prepare Nigeria towards becoming a Core Implementing Country for natural capital accounting in the Global Programme for Sustainability".
Dr Chukwuone, who heads the Environment for Development (EfD) Nigeria centre, said that the two-day workshop tagged "Towards Natural Capital Accounting for Nigeria" was organised to build capacity of technical staff from ministries and agencies on how to develop Natural capital accounts.
Participants were trained on how to develop different pilot accounts on energy, ecosystem services, land use, forests and green house gas emissions.