A friend of mine once told a story of how he made money by simply adhering to the environmental laws of one European country. It was during UNFCCC COP 15 in Copenhagen, Denmark in 2009, when he travelled as a civil society delegate from Nigeria. Towards the end of the heated climate talks he discovered that he did not have any money to shop with; and naturally, anybody coming back from foreign travel is expected to "bring back something". He had earlier used his pocket money to buy warm clothing because during that period Copenhagen was unbearably cold.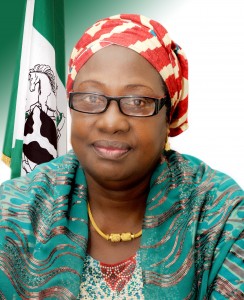 He almost lost hope, and was about to resign himself to the ugly prospect of "going home with nothing", when fate seemed to smile on him. At a party organised for participants from non-governmental organisations (NGOs) at Copenhagen, my friend met a man who told him that as stipulated by the environmental laws of Denmark (in fact, Europe), empty cans and bottles of beer and other drinks are returned to retailers in exchange for cash. This buy-back policy is part of the Extended Producer Responsibility of the beverage manufactures, who then mop them up from the retailers and middlemen. Trust the Nigerian. He totally ignored the party and concentrated on picking used bottles and empty alcohol containers at the event – discreetly, of course. He dutifully returned them to a supermarket, and was paid handsomely according to the number in his waste cache. That was how he came back to Nigeria with some European shopping bags full of goodies for family and friends.
Of course, many people will conclude that this cannot happen in Nigeria. But surely, it can. Yes, it can. If and when the many companies doing business in our shores are forced to abide by the Extended Producer Responsibility Programme, which is actually covered in the laws of our country. It is the work of National Environmental Standards and Regulations Enforcement Agency to enforce it.
According to Wikipedia, in the field of waste management, EPR is a strategy designed to promote the integration of environmental costs associated with goods throughout their life cycles into the market price of the products. The concept was first formally introduced in Sweden by Thomas Lindhqvist in a 1990 report to the Swedish Ministry of the Environment. In subsequent reports prepared for the Ministry, the following definition emerged: "EPR is an environmental protection strategy to reach an environmental objective of a decreased total environmental impact of a product, by making the manufacturer of the product responsible for the entire life-cycle of the product and especially for the take-back, recycling and final disposal."
Regrettably, manufacturers in Nigeria are not abiding to this responsibility, which is very crucial to the environmental health of the nation. In fact, I noticed some locally made beverages whose bottles are not taken back by retailers. They are not sold as per 'contents only' rule, but are given to the consumer who is expected to dispose of the bottles. Because of this ugly trend, this particular beverage bottles constitute unbearable nuisance in every corner of many Nigeria cities. The bottles are not even picked up by scavengers because they are of little value to them as recycle raw materials, considering that Nigeria has not developed a wholistic recycling infrastructure and culture. This is not supposed to be so.
It was recently reported in the media that the Speaker of the House of Representatives, Aminu Tambuwal, while giving a keynote address at a one day Stakeholders' Meeting on the Implementation of Extended Producer Responsibility Programme in Abuja, called for stakeholder collaboration to tackle the menace of industrial waste littering the country.
"Specifically, section 8 of the National Environmental (Food, Beverages, Tobacco sector) Regulations 2009, states that all manufacturers of various brands of products shall establish a Buy-Back Programme for bottles and other packaging for products, and subscribe to an extended products stewardship programme," he said.
There was also another report two years ago after NESREA's 5th stakeholders' forum on the new institutional mechanism for environmental protection and sustainable development in Nigeria. At the event NESREA, vowed to stop treating environmental offenders with kid gloves while saying that the grace days were over because the previous five years of the agency had been a learning period. It said in the communiqué released at the end of the programme that, "Industry and business should be aware of their corporate social responsibility and the need to adopt and implement the extended producer responsibility programme (including take-back or buy-back programme) as a key step to promote good environmental governance."
The problem in Nigeria is that there are many laws and policies but few of them are implemented. The lawmakers should go beyond words. They should team up with NESREA to wield the big stick. Every Nigerian should be worried by the neglect of corporate social responsibility of manufacturers in waste recycling. But just worrying about it can never get the job done.
The truth is that these manufacturers are businessmen and they want to make profit, and environmental best practice is not profit-friendly. This is why in the developed world environmental laws bite so hard that corporate institutions fear any eco-related lawsuit. Over here, businesses just do what they like to the Nigerian environment because they know that neither the government nor the people will notice their environmental malpractice. But the irony is that they can afford to pay N20 million for Tuface to perform in their corporate event but they will not give the same amount of money to clean up the waste generated by their products. Why? Because the people are blind to the environmental pollution left in the wake of the activities of these companies. But these same Nigerians would be all starry eyed at the five-minute performance by MI, or Flavour, or Tiwa Savage; or the Toyota Corolla they win in a random annual corporate promo. What a world!
Nigerian NGOs need to do more in sensitising the citizenry and making them aware of the responsibility of corporate organisations in waste management. LG, Samsung, Panasonic, Blackberry, Nokia and many other multinationals flood Nigerian homes with their products but when these items reach their end-of-life the companies have no plans of buying them back from the consumers in order to help the country take care of the hazardous waste that these products have become.
The Nigerian government must make it mandatory for local manufacturers, multinationals and importers to abide by EPR as a prerequisite for validation of practice just as we have Environmental Impact Assessment certifications. Products that should come under EPR certifications are many. Some of them are cell phones and accessories, beverages in non-biodegradable packages, electronics (desktop and notebook computers, printers, fax machines and TV), automobile lubricants, pesticides, solvents, flammable liquids, lead acid batteries, paint, small appliances and power tools (toasters, microwave, vacuum cleaner, sewing machines etc), and tyres.
While we are wasting time, the world is moving into a waste-free future. In many parts of Nigeria, dumpsites are still being used for waste disposal instead of landfills; whereas the world is even going beyond landfill. The current international practice is more-recycle-less-landfill. A few days ago, the European Union proposed a new law whereby Europeans will need to recycle 70 percent of urban waste and 80 percent of packaging waste by 2030. To be candid, if our environmental laws remain weak, all those European waste – many of them hazardous of course – would soon be headed to Nigeria.
By Greg Odogwu