The NGO Coalition for Environment (NGOCE), an environmental network of non-governmental organisations (NGOs) and community-based organisations (CBOs) with over 45 members based in Nigeria, has been selected as the new Africa observer organisation to the UN-REDD Policy Board.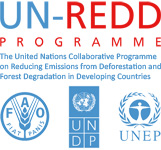 The Bank Information Centre (BIC), which made the disclosure on behalf of the UN-REDD Programme and the Independent Advisory Group on Forests, Rights and Climate Change, stated that the NGOCE is one of the four newly-selected civil society organisation (CSO) observers – one to represent each of the regions where UN-REDD works, and one for the developed countries.
The NGOCE has as its primary focus the protection of the Cross River State environment, which encompasses the last remaining tropical rainforest in Nigeria, 90 percent of which is located in Cross River State, as well as the mangrove ecosystem.
For Asia, the new observer organisation is the Sustainable Development Policy Institute (SDPI), an independent non-profit CSO based in Pakistan that serves as a source of expertise for policy analysis and development, policy intervention, and policy and program advisory services.
For Latin America, the new observer organisation is the Ut'z Che'Association, a Guatemalan umbrella organization of 36 community-based indigenous and farmers' organisations representing some 30,000 members. Ut'z Che' is also a member of the National Climate Change Table and the National Alliance of Community Forestry Organisations.
For the developed countries, the winner is the Environmental Defense Fund (EDF), based in the USA. EDF works on the most urgent environmental threats to the climate, oceans, ecosystems and people's health. EDF has over 700,000 members who provide financial support. EDF has a strong domestic focus for its on-the-ground programs, but its International Program focuses on the UNFCCC negotiations, related policy making fora, and the large International Financial Institutions such as the World Bank.
The term of the newly selected CSO representatives begins with the 9th UN-REDD Policy Board meeting in the Republic of Congo in October 2012.
The BIC declared: "We'd like to thank all of the CSOs who were nominated for the observer positions and all the groups who participated in the selection process."