Nigeria has submitted it Intended Nationally Determined Contributions (INDCs) to the United Nations Framework Convention on Climate Change (UNFCCC), according to Environment Minister, Mrs Amina Mohammed.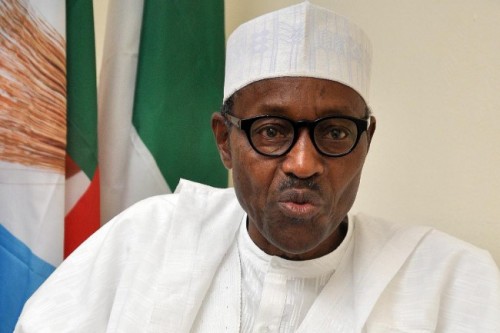 The minister made the disclosure on Thursday, November 26, 2015 on Twitter (via her handle, @AminaJMohammed).
She had twitted: "Nigeria submits it's INDC to UNFCC. Now we begin the journey for Nigerians, People & Planet leaving no 1 behind!"
Though details of the INDCs are sketchy, indications are however that Nigeria is proposing to reduce carbon emissions by at least 50 per cent from 2005 levels by 2030. It is likewise considering 30 per cent energy efficiency in industries, homes, businesses and vehicles, and increased use of natural gas in generators and renewable energy.
Besides putting a stop to gas flaring, the country outlines plans to capture and process hitherto flared associated gas. It will give priority to climate-smart agriculture, while setting standards for appliances, generators and buildings.
If executed to the letter, all proposals in the INDCs are expected to lead to an estimated $4.5 billion benefits to the country.
As at the time of filling this report for publication (21:25 GMT+1, November 27, 2015), Nigeria's INDCs is however yet to be reflected on the UNFCCC website (http://www4.unfccc.int/submissions/indc/Submission%20Pages/submissions.aspx). By then, 182 countries had reportedly submitted, the latest being from Tuvalu (submitted 2015-11-27, 17:56:52), Jamaica (2015-11-27, 13:05:56), Indonesia (2015-11-27, 13:02:56) and Niue (2015-11-25, 10:08:32).
Leading up to COP 21 that kicks off in Paris, France on Monday, countries were asked to publicly declare what actions they intend to take under a new global agreement, by March 2015. The country commitments, or INDCs, are expected to indicate through their form and strength what shape any 2015 agreement might take.
The INDCs combine the top-down system of a United Nations climate agreement with bottom-up system-in elements through which countries put forward their agreements in the context of their own national circumstances, capabilities and priorities, within the ambition to reduce global greenhouse gas emissions enough to keep global temperature rise to 2 degrees Celsius.
The INDCs will not only contain steps taken towards emission reductions, but also aim to address steps taken to adapt to climate change impacts, and what support the country needs-or will provide to address climate change.
On February 27, 2015, Switzerland became the first nation to submit its INDC to reduce greenhouse gas emissions, later followed by the European Union.