Stakeholders in the nation's environment and development sector, who rose from a short session on Tuesday, 19 August 2014 in Abuja, have called on the authorities to make climate change an integral part of Nigeria's Post-2015 Development Agenda.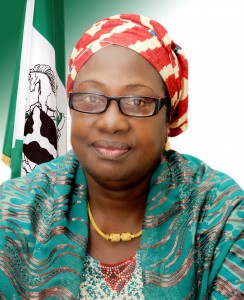 At a parallel session on "Addressing the challenges of climate change and sustainable development" during the recently-held Presidential Summit on Millennium Development Goals and Post-2015 Development Agenda, participants suggested that the post-2015 targets should be climate-smart – targets that build resilience and adaptation, promote low-carbon development pathways, and deliver irreversible development progress.
While cautioning against confusion and inconsistency with the UNFCCC (United Nations Framework Convention on Climate Change) process, the participants declared in a communique released at the close of the event that climate change targets in the post-2015 agenda need to be consistent with, and at least as ambitious as, the objectives agreed under the UNFCCC.
The session was organised by the Climate Change Department of the Federal Ministry of Environment in collaboration with the Millennium Development Goals Office.
In the process of mainstreaming climate change mitigation and adaptation into development plans, the forum underlined the need for collective action to avoid dangerous climate change in accordance with the principles of common but differentiated responsibilities and capabilities.
Participants called for concerted effort in the implementation of the National Framework for the Application of Climate Services, even as they urged the authorities to ensure that the process captures key areas of intervention critical to delivering concurrently on development and climate objectives including the highly-climate relevant areas of water, forests, disaster, energy, governance, and food and agriculture.
"There must be means of implementation that foster policy coherence, encourage synergies and win-win solutions and engage multiple stakeholders in a global partnership for sustainable development. Greater coherence in the objectives of financing for development and climate change finance will also be required, along with more joined-up approaches across governments," submitted the gathering, calling for the pursuit of green growth, emergence of climate change action plan, as well as the incorporation of climate change in the educational curriculum.
Environment Minister, Laurentia Mallam, while opening the session, observed that about 60 per cent of the issues composed in the United Nations Post-2015 Development Agenda are related to climate change.
Her words: "This implies that climate change will determine whether the levels of development progress that have already been achieved can be sustained, as well as whether post-2015 development goals can be achieved. Put simply, development objectives will not be achieved unless the post-2015 framework is climate and future-fit.
"Similarly, the achievement of global climate change objectives – including keeping the average global temperature rise below 2oC – will depend on development decisions taken across sectors and in all countries. Although there's already an international process in place to address climate change – under the UNFCCC – which needs to reach an agreement in 2015, the new climate deal will only take effect in 2020, by which time significant action will already have to have been taken to stay within 2o. Hence, we don't have a fighting chance of achieving climate goals without development goals that start guiding countries down a climate-smart track."
According to her, it is the realisation of the implication of climate change on attaining the Post-2015 Development goals that informed the Office of Senior Special Assistant to President Goodluck Jonathan on Millennium Development Goals (MDGs) to request the Federal Ministry of Environment (FME) to organise the parallel session.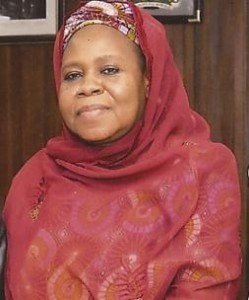 Permanent Secretary in the FME, Rabi Jimeta, while warning that the reality of climate change has been proved beyond reasonable doubt by numerous evidences and global warming signals, stated that changes as a result of the phenomenon have significant ecological, social, economic and political impacts on the human race, including effects on food production, water availability, intensification of wildfires, changes in epidemic vectors of diseases and human security in general.
"There has been a paradigm shift from scientific realm to a developmental realm. This necessitates engagement of relevant stakeholders to integrate climate change issue into their development agenda both at the federal and state levels," she stressed.
Both Mallam and Jimeta were represented by Dr Samuel Adejuwon, who heads the Climate Change Department in the ministry.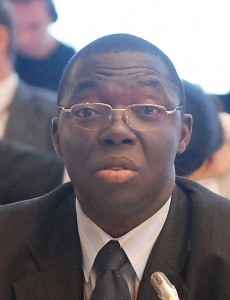 In the main presentation, environment and climate change specialist, Prof Emmanuel Ladipo, described Green Growth as growth in GDP that maintains or restores environmental quality and ecological integrity, and for meeting the needs of all people with the lowest possible environmental impact.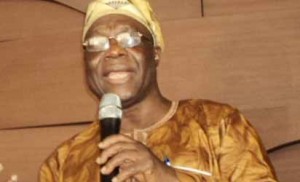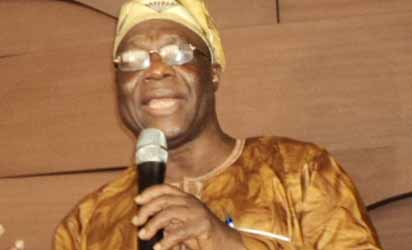 Ladipo urged the authorities to improve environmental sustainability, enhance environmental performance, promote environmental protection as an opportunity for sustainable growth, and integrate disaster risk management and preparedness in socio-economic development policies and planning.
In his remarks, Prof Chinedum Nwajiuba of the Nigerian Environmental Study/Action Team (NEST) in Ibadan and Imo State University in Owerri wants the authorities to take the idea of no further business-as-usual in the management of the environment much more seriously, and not as mere words.
"Let us do some practical personal things to help the Nigeria environment. Government, civil society organisations (CSOs) and other stakeholders should address the nation's alarming population growth. It is not good for the environment, and not in tandem with sustainable development," the declared.
He added: "We should appreciate the urgency of plan for a future without fossil fuel (oil) in a changing climate and degraded environment. We need to climate-proof development. Just as we request by law an Environmental Impact Assessment prior to development of certain category of projects, we should create a law that compels a climate clearance or climate-proofing for urban, human settlements, housing, telecommunications, and other projects."