African countries have been advised to develop and implement prudent macro-economic management policies, deepen structural reforms and build economic buffers in order to sustain their current economic growth rates.
The advice was given on Thursday in Abuja by Dr. Ousmane Dore, Nigeria's Country Director of the African Development Bank.
Dore stated this at the launch of the bank's "African Economic Outlook 2014″, tagged: "Global Value Chain and Africa's Industrialisation."
He noted that Nigeria was the major force behind the robust economic performance in the African continent.
According to him, Nigeria's recent rebased Gross Domestic Product revealed that the country was the largest economy in the continent with evidence of a more diversified economy.
Dore said new sectors were emerging with stronger capacity to spur inclusive growth through increased job creation and poverty reduction.
He said: "The entertainment and creative industry is now a major income and job creation sources along its diverse activities' value chain.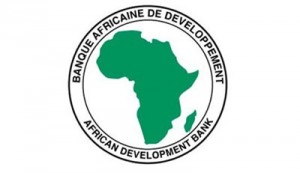 "These positive developments have been made possible through deeper structural reforms and focused infrastructure development strategy.
"The Staple Crop Processing Zones, Nigeria Industrial Revolution Plan, National Integrated Infrastructure Master Plan, power sector reform and job creation initiatives are government-driven changes we witness today."
Dore said that the continent's growth was gradually returning to the pre-crisis level, driven largely by increased domestic demand, infrastructure development and intra-African trade in more sophisticated and semi-processed goods.
He said that more effective participation in regional and global value chains could serve as springboard for Africa in economic diversification, domestic resource mobilisation and investment in critical infrastructure.
Dore said that Africa and Nigeria in particular should view participation in global value chain as a viable opportunity and strategy to achieve strong, sustained inclusive growth and structural transformation.
This, he said, provides the needed avenue to acquire needed new technologies, international expertise and skills with a view to moving into the global value chain system.