The Chief Executive Officer, Raymos Guanah Farms, Mr Raymos Guanah says that Nigeria can achieve self-sufficiency in rice production if the present trend is sustained.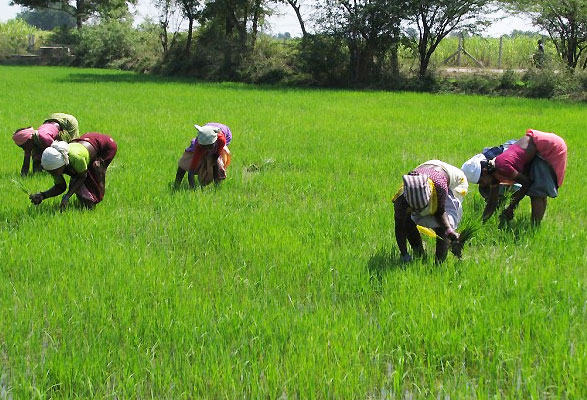 Guanah said this in an interview with the News Agency of Nigeria (NAN) on Saturday, December 30, 2017 in Asaba, the capital of Delta State.
While commending the Central Bank of Nigeria (CBN)'s Anchor Borrowers Programme, he advised government at all levels to create the enabling environment for sustained rice production in the country.
Guanah also called for the introduction of modern milling machines which should be accessible to mechanised rice farmers in the country.
"Creating the needed environment as well as introduction of modern milling machines will help to boost and sustain production of rice in the country,'' he said.
Guanah, a former commissioner in Delta, also called for the training of rice farmers in the country in order to boost their entrepreneurial skills.
On the quality of locally produced rice, he noted that it was good, but there was still room for improvement with the provision of modern milling machines.
According to him, local rice is richer and better, compared to imported rice because of the freshness and high nutritional value.
Guanah identified flooding as one of the challenges of the agriculture sector and expressed the hope that it could achieve more in 2018
On the involvement of more youths in agriculture, Guanah noted that if agriculture was mechanised, more youths would embrace it.
By Mercy Obojeghren