The Niger State Government has approved the release of N300 million to the Nigeria Erosion and Watershed Management Project (NEWMAP) as counterpart funding to help address gully erosion and flooding challenges in the state.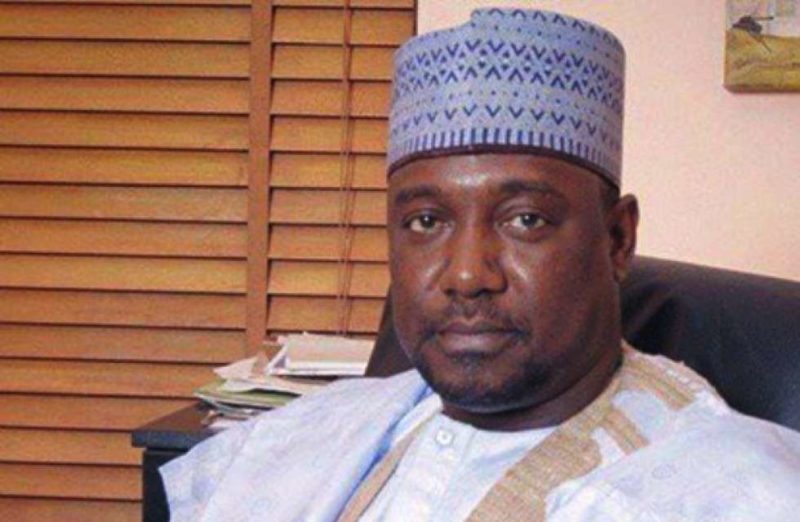 Gov. Abubakar Bello of Niger disclosed this on Friday, October 26, 2018 when Malam Salisu Dahiru, the National Project Coordinator, NEWMAP, came on a courtesy visit to Government House in Minna, the state capital.
Bello said that the money was part of the state government's 2018 counterpart funding for the World Bank-assisted two million dollars grant to help address the state's gully erosion problems.
He said that the project was targeting these selected areas in the state: Rafin-Gora in Kontagora, Baban Rami in Mashegu, Ungwar Shanu Tayaman in Kagara, Efumayaki/Efumada in Bida, and Minna metropolis.
Other areas are Lapai, Agaie, Suleja and Mokwa.
"A lot of lives have been lost in these areas because of serious gully erosion. Therefore, I have directed for work to commence immediately.
"Work should start immediately after the rainy season, even though we know the work requires a lot of resources, places like Rafin-Gora need immediate action.
"The Federal Government needs to do more in assisting the state with more resources to address these problems,'' he said.
Bello advised NEWMAP to be prudent and to utilise the resources effectively for the intervention projects.
Earlier, Dahiru disclosed that the World Bank has released two million dollars as preparatory grant for the project in Niger State.
Dahiru said that the state had paid its counterpart fund which was part of the requirements for any state to participate successfully in NEWMAP.
He said that the governor had directed NEWMAP to engage a consultant that would produce the required engineering drawings for the intervention in some priority gully erosion sites across the state.
"We are here to brief the governor on the progress made so far following his visit to the Minister of Environment on the need to assist the state.
"Our priority is to control the problems of gully erosion and flooding, particularly those experienced this year.
"For NEWMAP to intervene in any state, it must produce comprehensive engineering drawings that show what they intend to do and the timelines.
"The governor has approved the official inauguration of the project and given marching orders for activities to commence immediately on sites affected by gully erosion and flooding.
"The project is being sponsored by the World Bank partnered by NEWMAP to provide technical solutions.
"Once all the designs are ready, the World Bank will provide all the required funds needed to implement the projects,'' Dahiru said.
NEWMAP is funded by World Bank partnered by state governments and the Federal Government.
By Rita Iliya