The Children's Amendment to the amalgam reduction requirement of the Minamata Convention on Mercury entered into force on Friday, June 24, 2022.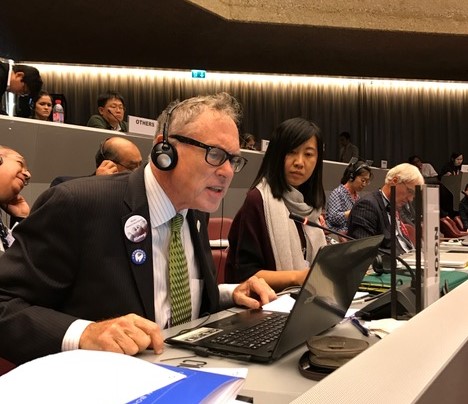 Henceforth, all the 137 nations who are Parties to the treaty (except a handful called "opt-in" parties) must take affirmative steps – ranging from recommendations to complete abolition – to end amalgam use for children, pregnant women, and breastfeeding mothers.
"We have succeeded in shifting the Minamata Convention's emphasis on phasing down amalgam use to phasing it out, starting with the populations most susceptible to the neurotoxic effects of mercury," said Charlie Brown, President, World Alliance for Mercury-Free Dentistry (WAMFD).
At the 4th Conference of the Parties to the Minamata Convention on Mercury in Indonesia last March, the WAMFD succeeded in gaining protection from dental amalgam for the most vulnerable consumers.
"We won the Children's Amendment, which requires that Parties 'Exclude or not allow, by taking measures as appropriate, or recommend against the use of dental amalgam for the dental treatment of deciduous teeth, of patients under 15 years and of pregnant and breastfeeding women…'," said Brown, adding:
"Now our worldwide team is putting the heat on governments everywhere to fully enforce the Children's Amendment. The U.S. Food and Drug Administration (FDA) has issued a safety communication cautioning against amalgam use for high-risk populations, including children and most women of childbearing age. But there's still work to do, as this revealing recent article explains…
"…we know that many government programs, including Medicaid and the Indian Health Service, continue to place mercury fillings in children's mouths – in defiance of the FDA's warnings.
"We will not let any country – including the United States – take a pass on protecting everybody, especially our children, from dental mercury exposure."
The Minamata Convention on Mercury is an international treaty designed to protect human health and the environment from anthropogenic emissions and releases of mercury and mercury compounds.
Dental amalgam fillings are said to contain up to 50% mercury and elements of silver, tin, and copper.